Malongo coffee shop
Here is a coffee shop rendering project we worked on last year. Malongo is a French coffee company that started its history back in 1934. Throughout these years they have shared their passion for coffee with the world. In fact, they call themselves the French specialist in luxury coffees.
Since they source their coffee in foreign exotic lands the design concept was to bring these lands to France. Therefore, the designers opted for creating an eclectically fresh atmosphere. They meticulously selected every detail you can see on these coffee shop renderings. For example, their design features a custom tropical mural, lush greenery, and warm wooden elements.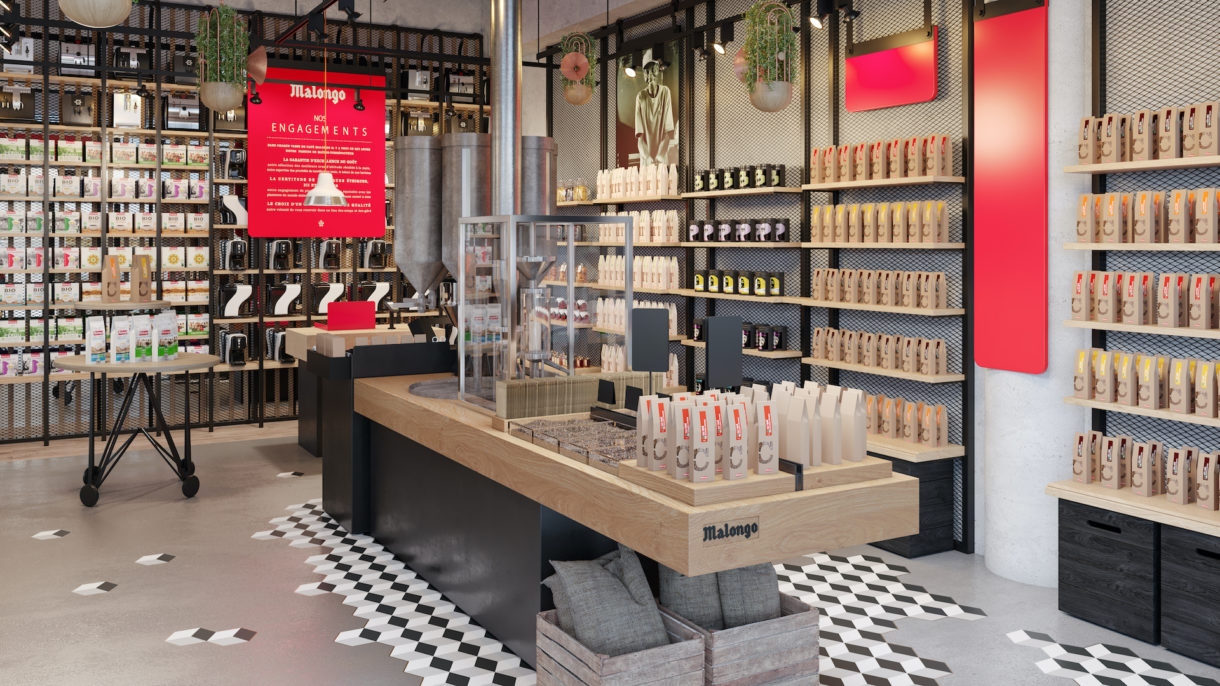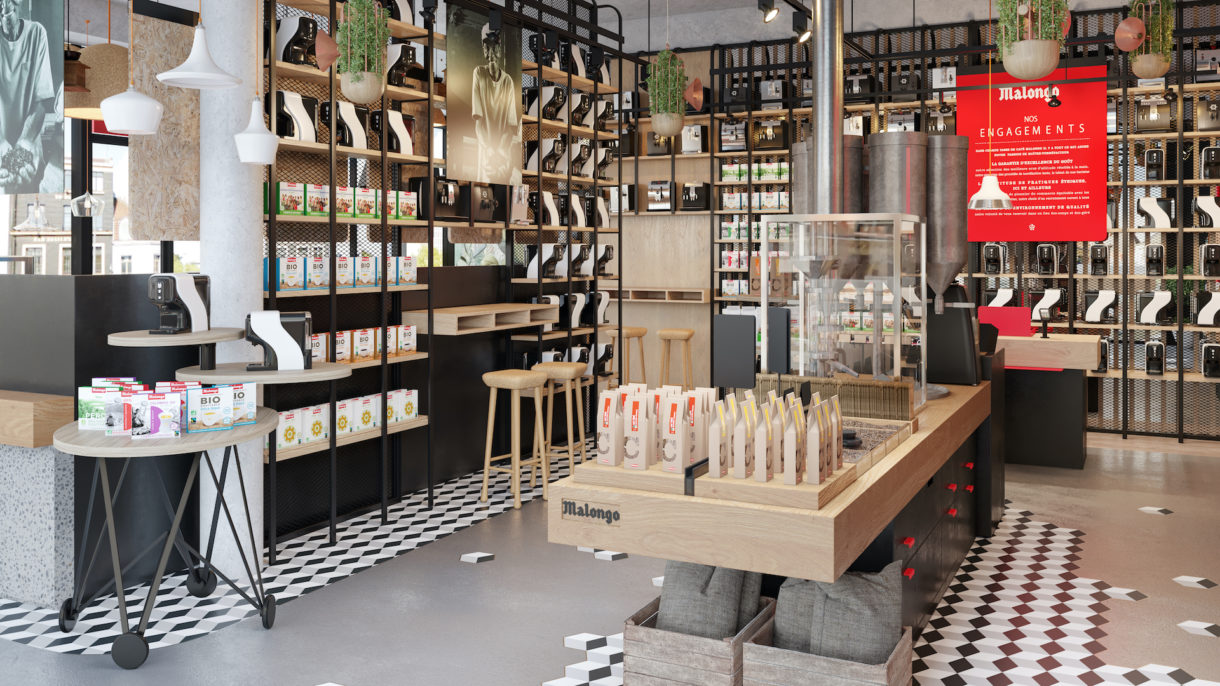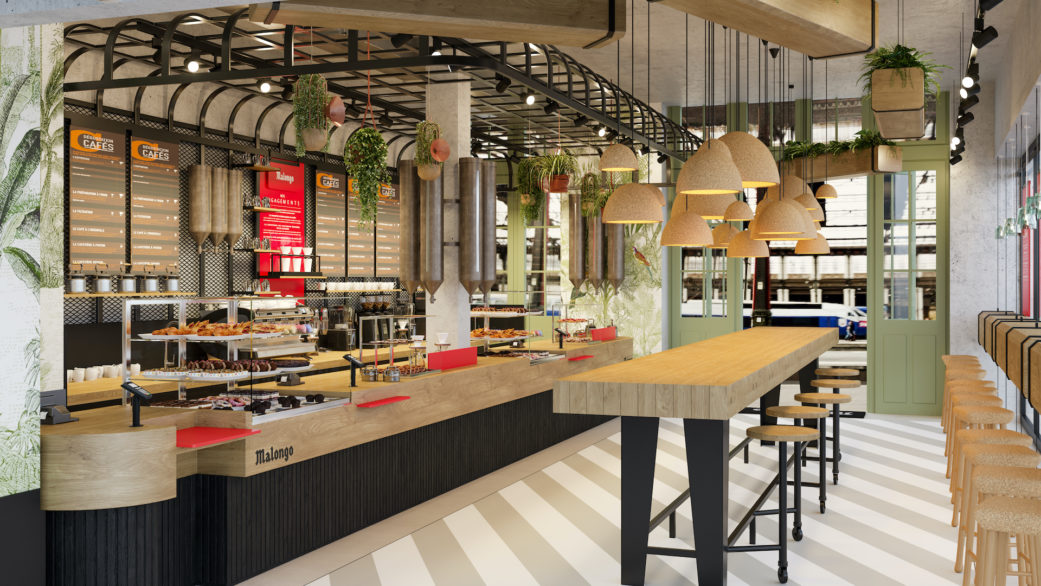 Design features
On each wooden countertop there is a burned Malongo logo. Above the main counters, you can see custom suspended elements. They consist of lighting and other features such as pot plants and coffee grinders you can see in our coffee shop renderings.
Seating of various styles and colors makes up the furniture arrangements. The floor finishes also vary: pattern tile under the counters, oak wooden parquet in the lounges and warm concrete elsewhere. The concrete floor serves as a neutral background which ties all the other materials together.
By the way, did you notice how the shelves are full of merchandise? The client designed and we modeled the packaging and most of the coffee machines as well. In any commercial interior design project such as this coffee shop rendering it is important to provide as much info on products as possible.
The more detailed your briefing – the more realistic final 3D renderings you will receive. However, do not worry if you don't have all the details yet. We can always suggest how to fill the space that you designed and take it from there!
Check out some of our other work such as this gift shop 3D, this airport interior rendering or this photorealistic 3D rendering projects.
Coffee shop events
Last, but not least, this project is that the space makes it possible to host barista master class events. These include coffee selection knowledge, brewing training, and degustation. Tall coffee grain silos allow easy excess to various types of beans. The large atelier style tables are adaptable and serve as product displays when not in use.
We hope that you liked this coffee shop rendering project and here are some news articles about it, featuring our visuals:
Nice-Matin
Email Gourmand
Tribuca
Alternatively, see this realistic 3D rendering project or read more about hiring a freelance 3D artist.