Atmospheric butcher shop renders
Most of the butcher shop renders we produce for our clients are quite light, brightly lit and almost clinical spaces. However, in this case the client – Belgian refrigerated counter manufacturer Frigomil – wanted something a little different. Their inspiration behind this project was the cozy, filled to the brim with products and dimly lit Spanish carnicería. That is why you see such an abundance of merchandise in our 3D renders.
Merchandise in 3D visualization
We usually try to place the merchandise in our butcher shop renders sparingly in order not to overcrowd them. Too much merch can distract from the design of the space, making your 3D visuals much too busy. This was not the case here, since following the concept we filled the displays with an abundance of products. We placed several layers of meat in the counters and hanged multiple layers of dry meat above it. We also filled the shelving with little mounds of cheeses and wines.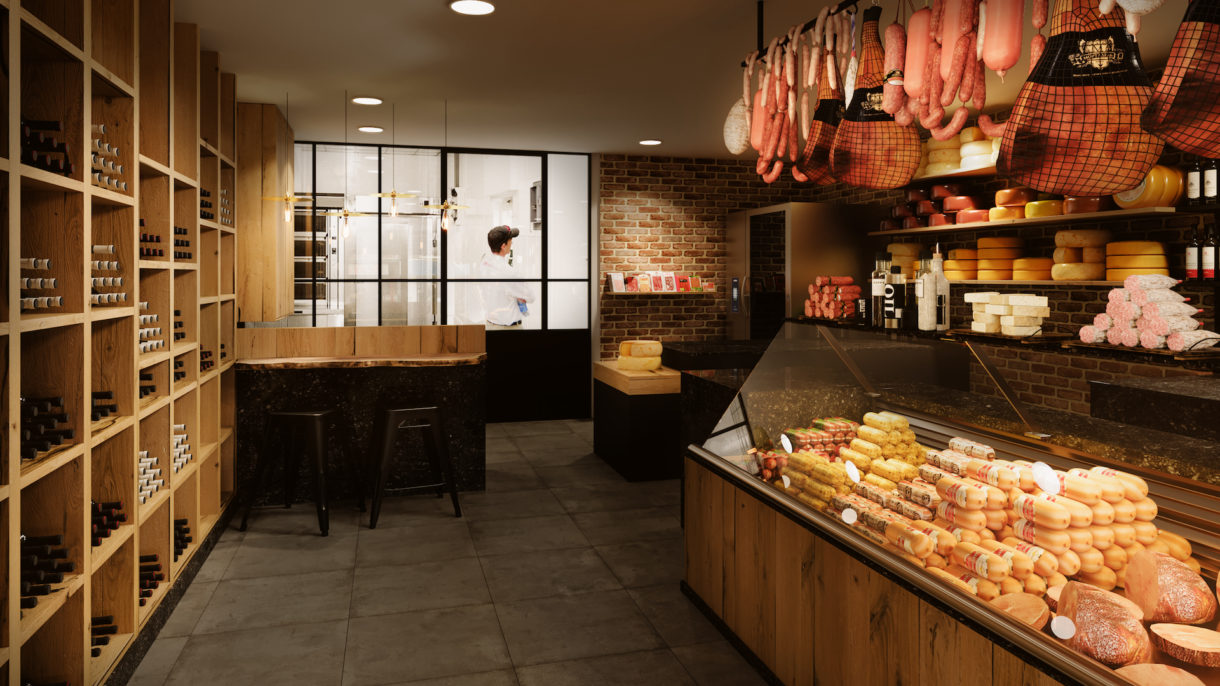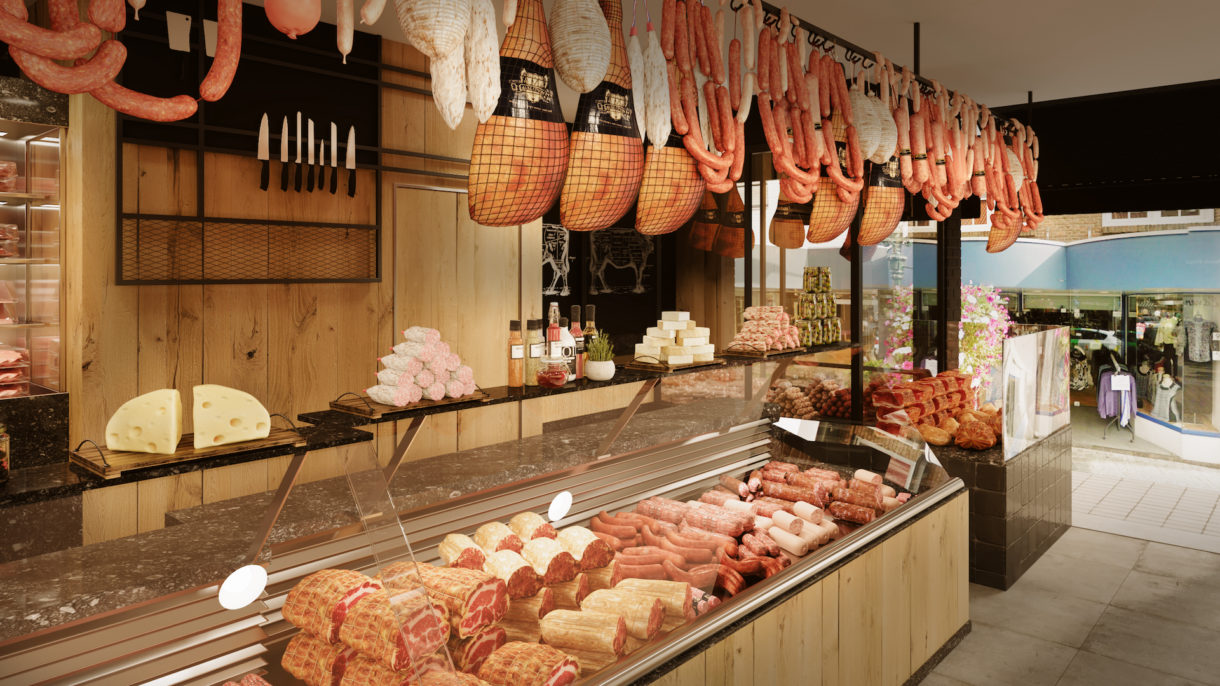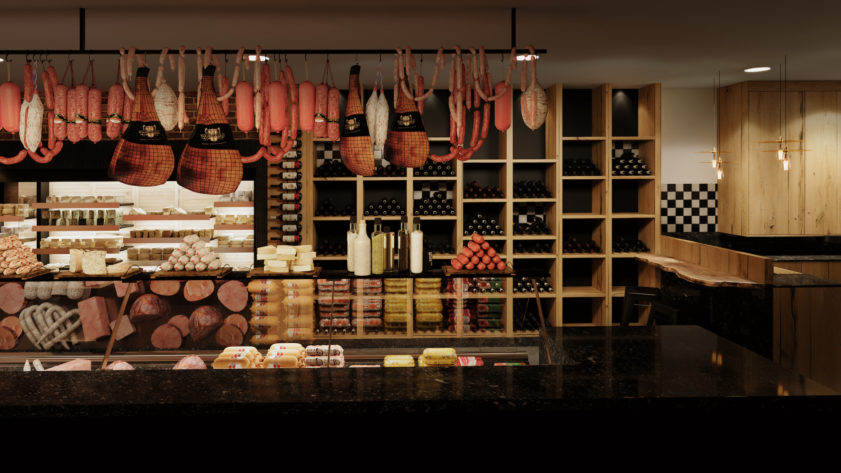 Characters in shop renders
As a rule, in butcher shop renders, much like in any other kind of retail visualization project, we integrate customers and staff. For the shop owner it is important to see their workers smiling behind the counters and potential customers browsing though the merch. Nevertheless, you should always try to use character integration with caution.
For instance, adding some people to simple and minimal spaces does a lot to cover up any remaining empty zones. But doing the same in an already busy and complex space will do more to distract your viewer. When there are so many elements to focus on – why would you cover the design with frivolous elements? Do not fret though, the nofuss team has a lot of visualization experience to rely on. We will guide you towards the optimal path in the 3D presentation of your design project!
Other butcher shop renders
If you like these butcher shop renders – feel free to check out some of our other similar projects. For example, see this butcher shop rendered in a different style or these supermarket renders. You can also read more about hiring a freelance 3D artist. Otherwise check out this realistic 3D rendering project.
Don't want to see more because what you saw already convinced you to start working with us? Then contact nofuss straight away and we'll discuss exactly how we can help you!