What are office 3D visuals for?
Office 3D visuals serve multiple purposes. These include design visualization, presentation, and marketing.
Design visualization is a tool that helps the creative process. During the various development stages designers can model and render their project in 3D. This allows them to get a better understanding than 2D documents.
Design presentation helps to discuss projects with clients. It is a communication tool between the creatives and the project owners. It is much easier to communicate design intent by using office 3D visuals.
Design marketing helps to sell the finished project to the final consumer. The sales process usually starts once the design is ready, but not yet built. Since there is no space to take any photos of – 3D renderings come into play.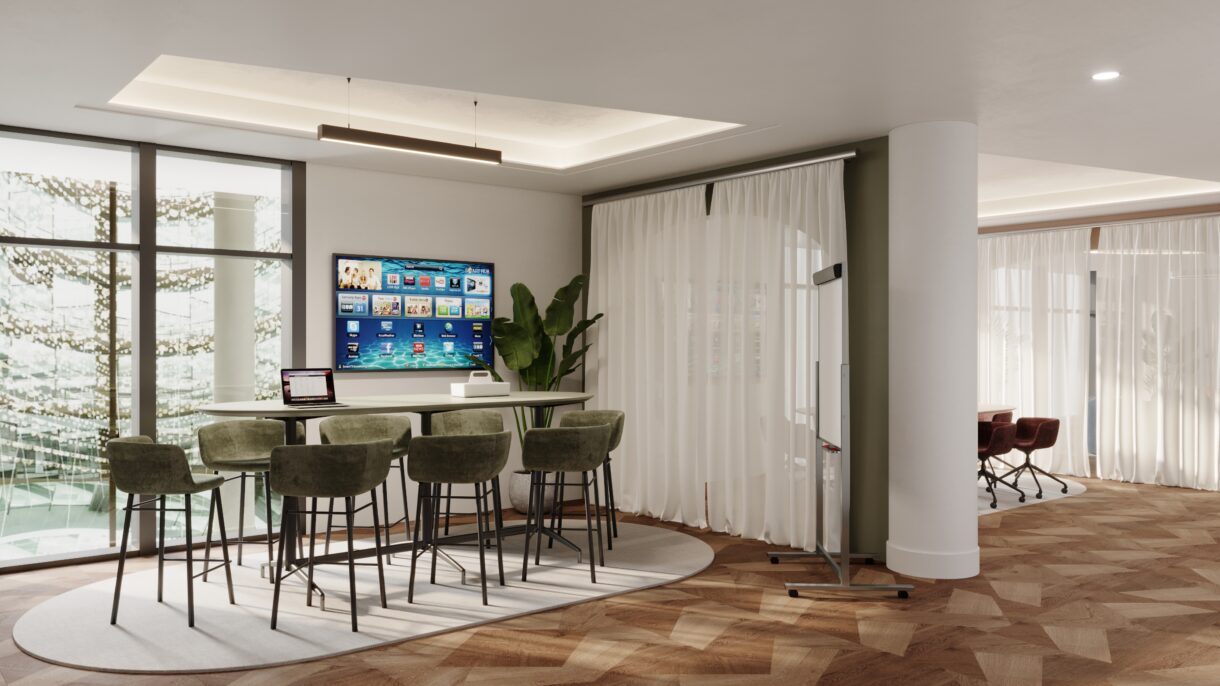 Who uses office 3D visuals?
Architects, designers, real estate agents and developers all use them. Architects and designers use them to communicate project details to their clients. Real estate professionals use them to attract potential clients.
They are a great tool to show the potential of a space before construction is finished. They also allow to make multiple variations of the design and make important financial decisions with minimal investment.
These office 3D visuals were done for our Parisian client Deskeo. They specialize in workplace design & build as well as rental. Therefore, such 3D renderings are crucial for them to ensure a continuous workflow between their different department.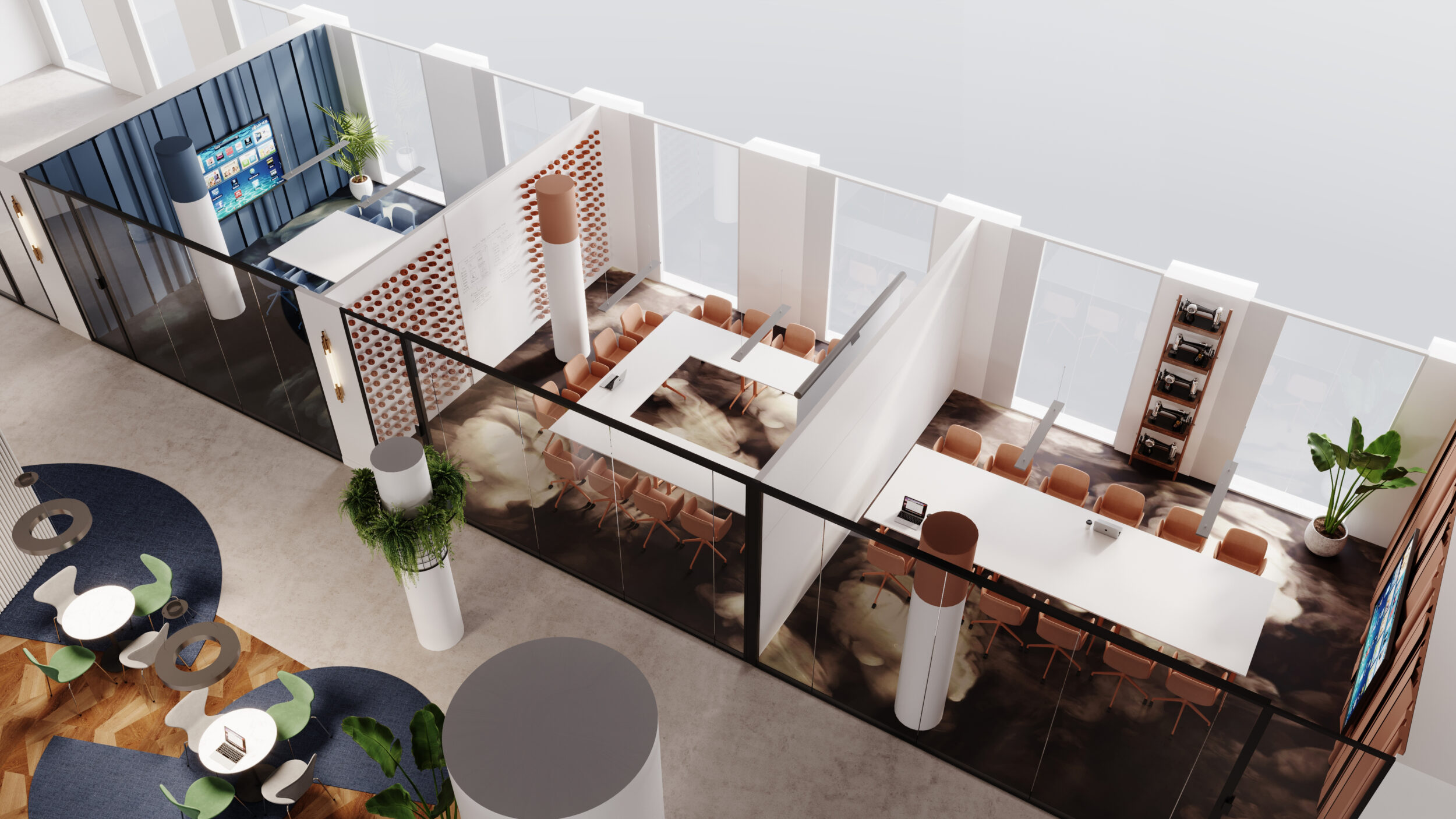 nofuss 3D visualization
Our nofuss 3D visualization agency has a lot of experience in the production of office 3D visuals. Since we have been visualizing offices for almost 10 years, this is now one of our core sectors. For instance, you can see this workspace 3D rendering or this lobby 3D rendering project.
Unfortunately, most of the projects we do are under NDA agreements, so we cannot publish them. However, rest assured that we will produce high quality 3D visuals of your project both on time and on budget. So, don't wait and contact nofuss right now for a seamless visualization experience!