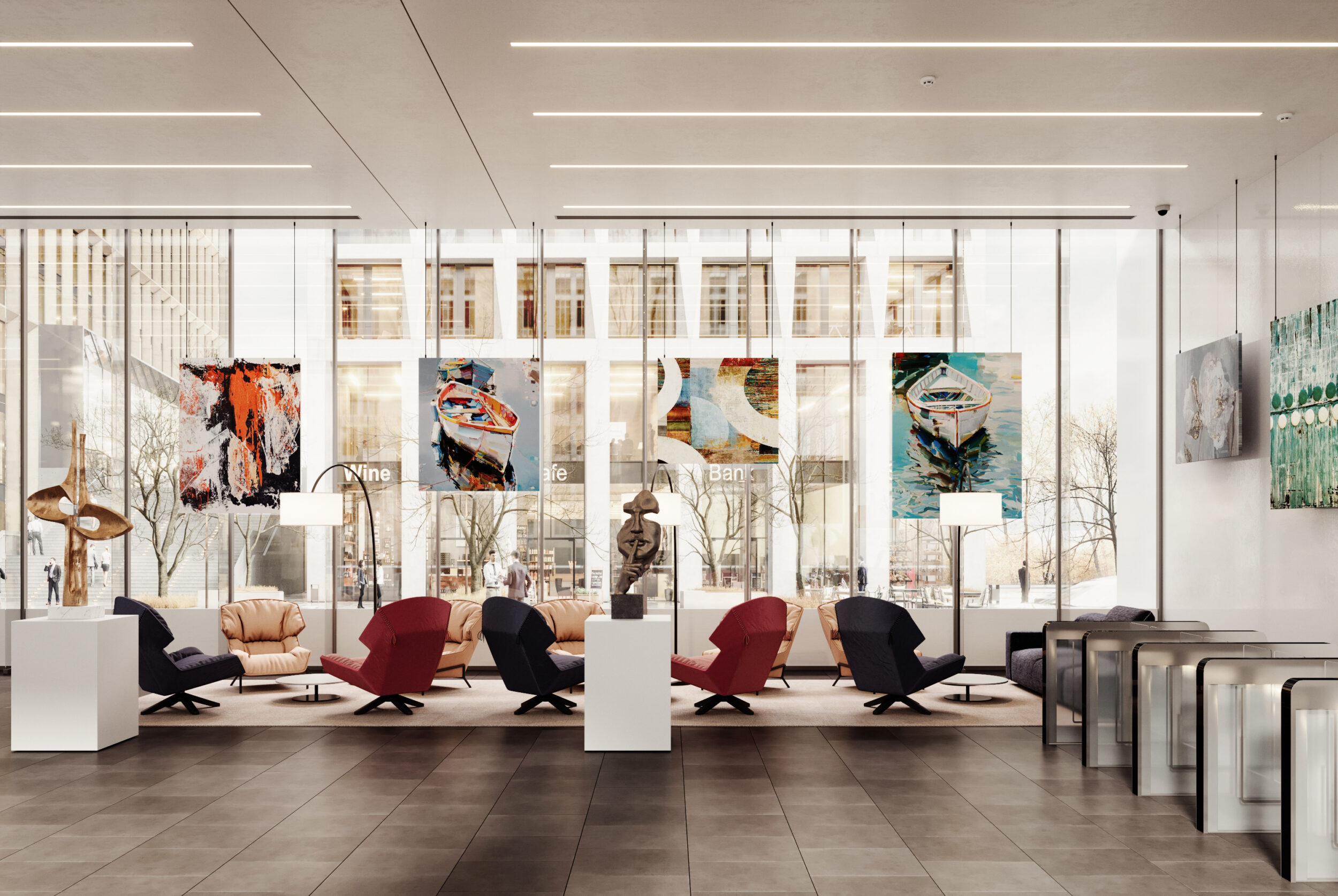 Lobby 3D rendering project
Our nofuss team was tasked by MCM with this lobby 3D rendering project. Their goal was to convert a boring office entrance hall into a gallery space. Therefore, it had to feature contemporary artworks such as paintings and sculptures.
The main idea behind this kind of mixed-use program is to blend various functions. These functions include circulation, decoration, commerce, and restauration. Firstly, the space is used by the occupants to enter and exit the building. Secondly, this lobby 3D rendering project now also features a display of contemporary artworks.
Thirdly, these artworks are for sale and are regularly updated. This gives various artists a chance to inhabit this place, displaying their work. Last, but not least, it now also features a small coffee counter surrounded by a comfy seating zone. This allows visitors to take a break and sit down with a cup of coffee.
To sum up – all those design features make waiting for your appointment so much more enjoyable!
Lobby 3D rendering visuals
To produce the visuals of this project we received site photos and a DWG plan. However, the design briefing consisted mainly of inspiration images both for the furniture and for the art. Luckily, our experienced 3D artists are very capable in finding the right elements to make such a project come alive.
As you can see – the updated space became colorful and inviting. Finally, the exterior scene was also an important part of this project. Our artists have modeled it entirely in 3D, based on the photo references from the site. This is the last crucial element that makes this lobby 3D rendering project much more believable.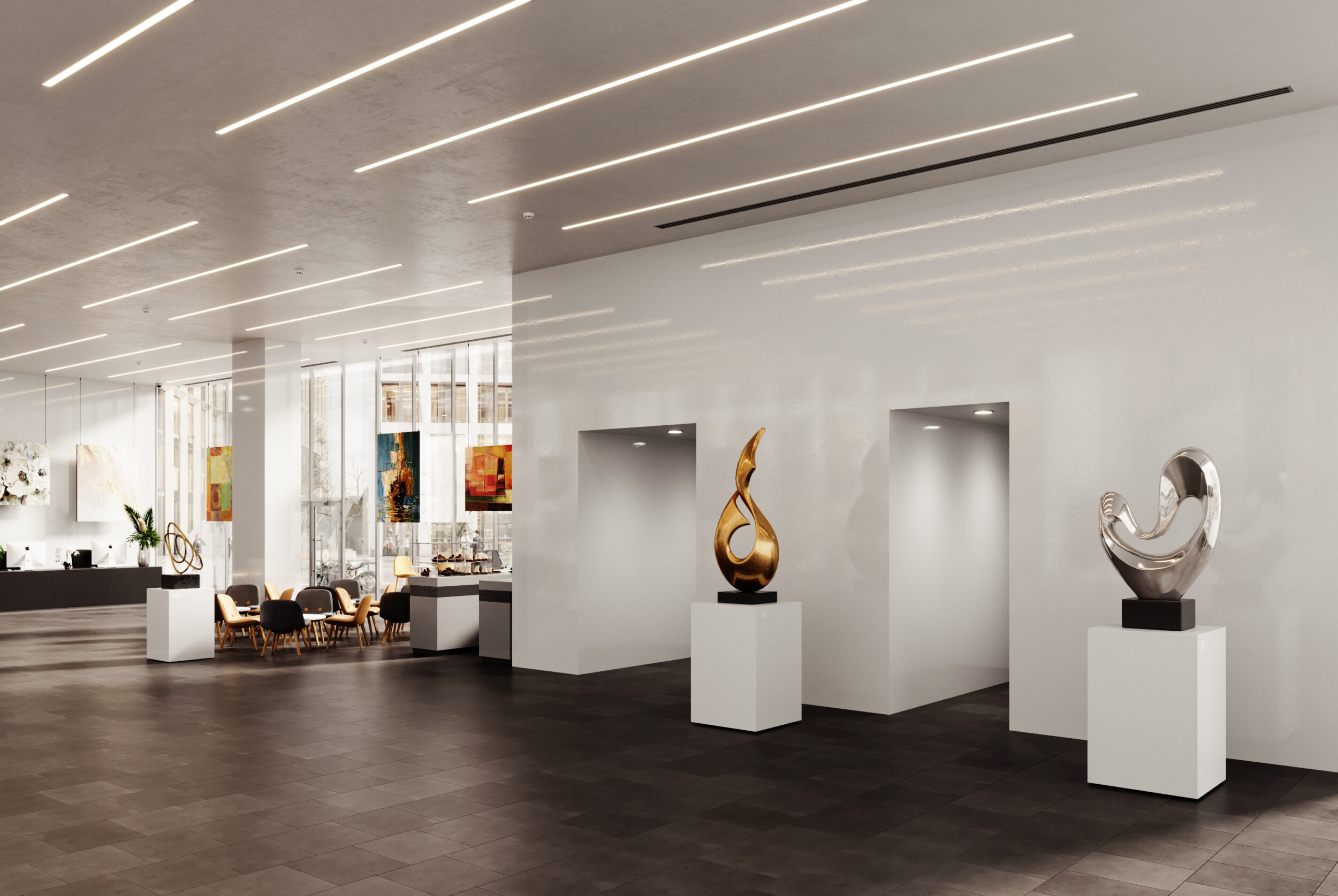 nofuss 3D visualization
At nofuss we pride ourselves in producing realistic and esthetically pleasing 3D visuals. Do you also have a similar space staging project in mind? Then don't wait and contact nofuss right now for a smooth 3D visualization experience!