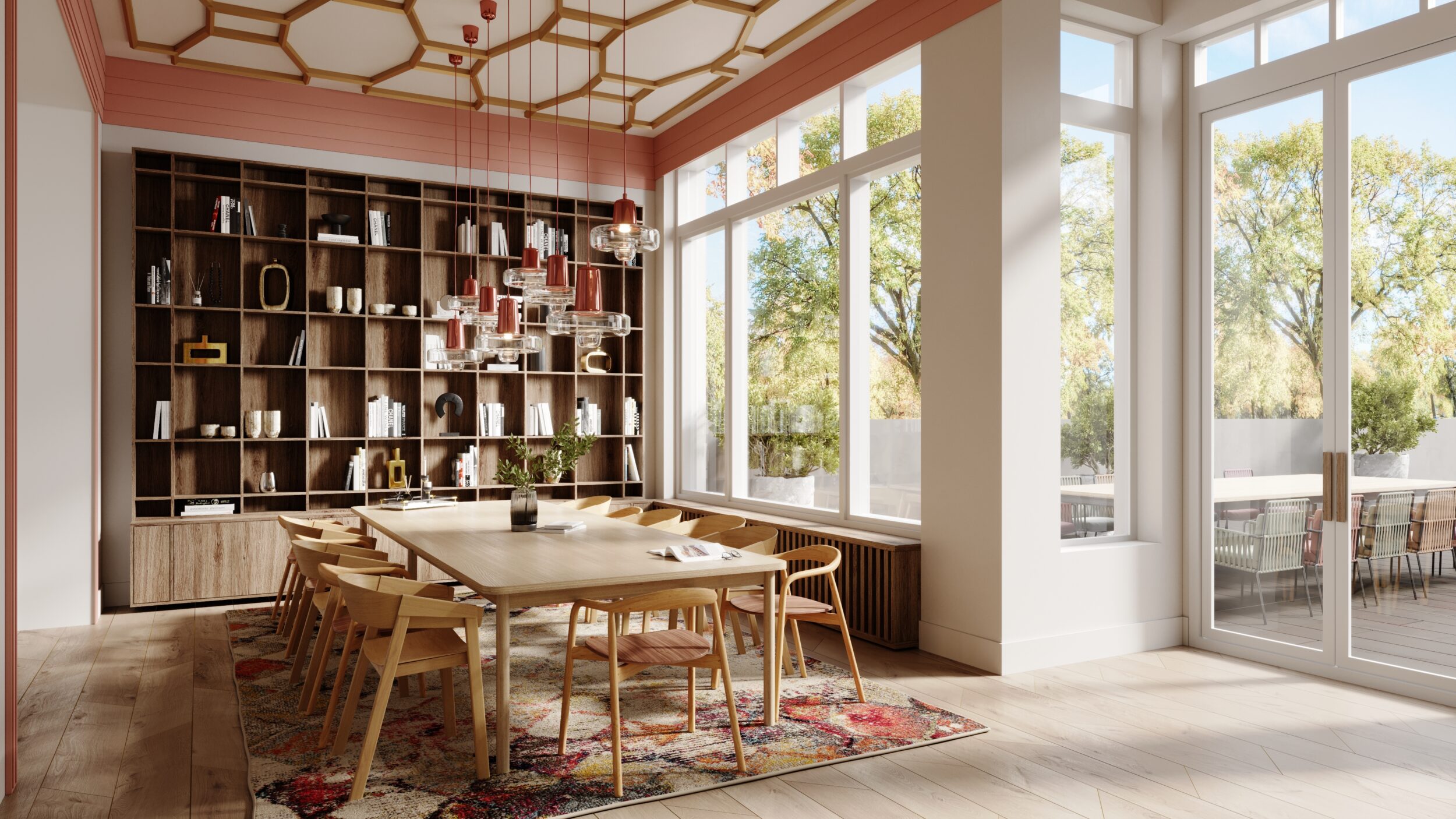 Residential 3D rendering project
At nofuss we specialize in commercial 3D rendering, but this project falls more into the residential 3D rendering category.
Belgian creative studio Brainjuice designed this high-end retirement home in Brussels. It's a transformation of a classic Belgian maison du maître into a coliving space for the elderly.
The project's very appropriate name Cokoon emphasizes its social and cozy nature.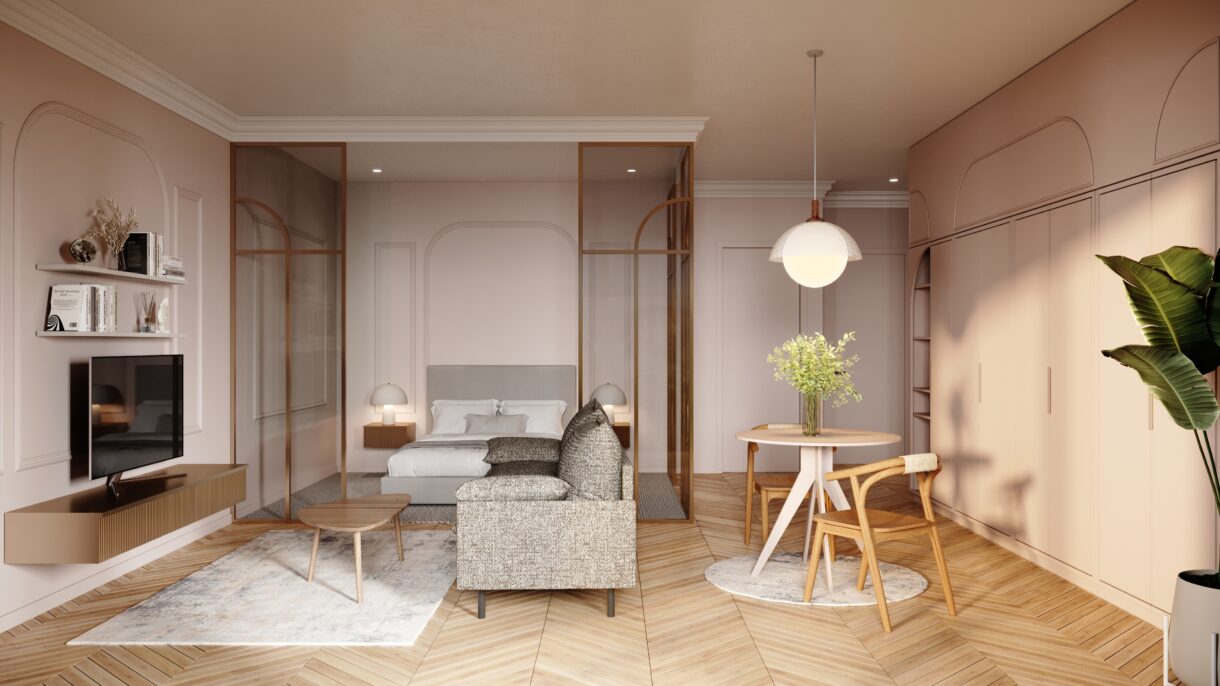 Project scope
Likewise, the goal of this residential 3D rendering project was to demonstrate the stylish and comfortable nature of the space. Therefore, our mission consisted of producing 7 high quality 3D visuals. These include 4 visuals of the common areas and 3 versions of the private suites.
Each person or couple living in this home gets a private bedroom with ample storage space. These bedrooms are customized in terms of design and furniture. Moreover, each one features a central color theme: green, red, or blue.
Conversely, all the other areas of this residential 3D rendering project such as the living room, dining room, library and kitchen are shared between the residents.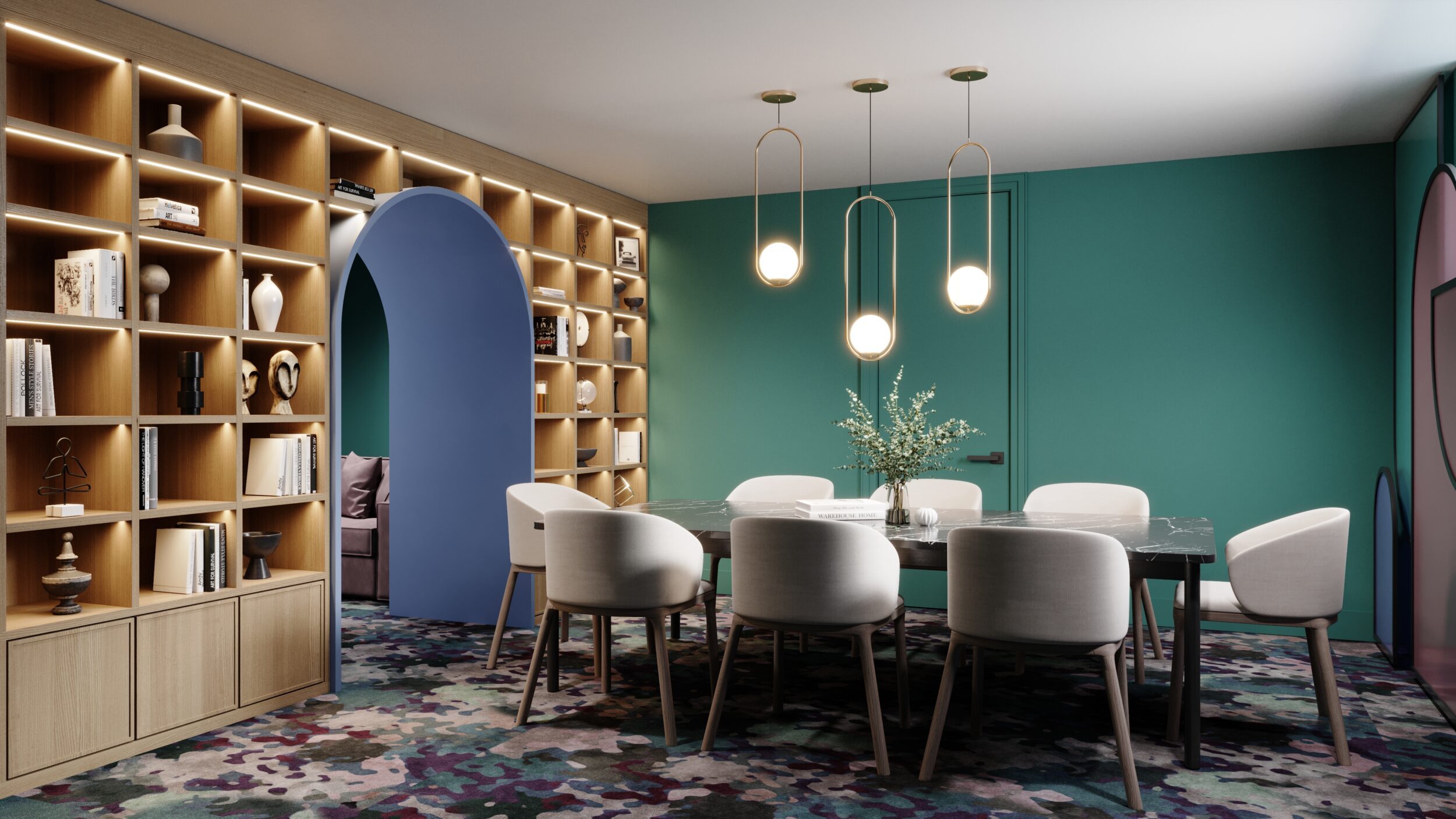 nofuss 3D rendering services
Above all, at nofuss we pride ourselves in providing high-quality 3D rendering services for architectural designers. Consequently, we mostly visualize commercial interior design projects. These include workplace, hospitality, and retail spaces.
In fact, there is not much difference between working on commercial and private interiors. If anything – commercial interior design is usually more complex. It requires the use of more materials, fixtures, and details. These details often include merchandise and branding elements.
Nevertheless, as you can see here, we are also quite apt at doing residential 3D rendering.
Most of the time our clients ask us to populate our renders with characters. In this case it wasn't required because our main goal was to produce realistic 3D rendering. However, we gladly fill our visuals with people whenever necessary, as you can see in this atmospheric 3D rendering project.
Do you have a rendering project to discuss? Then don't wait and get in touch with us right now!