What is an architectural rendering company?
An architectural rendering company is a collective of 3D artists providing 3D visualization services for architectural designers. This includes both architects and interior designers. Architects take care of the external look of a construction project. Therefore, they are usually more interested in exterior 3D visualization. Interior designers take care of the internal look of a project. Therefore, they are mostly interested in interior 3D visualization.
Such a company can also take two forms. The first is that of a studio. The second is of an agency. An architectural rendering studio employs 3D artists and has a centralized office. An architectural rendering agency often works remotely with freelance 3D artists.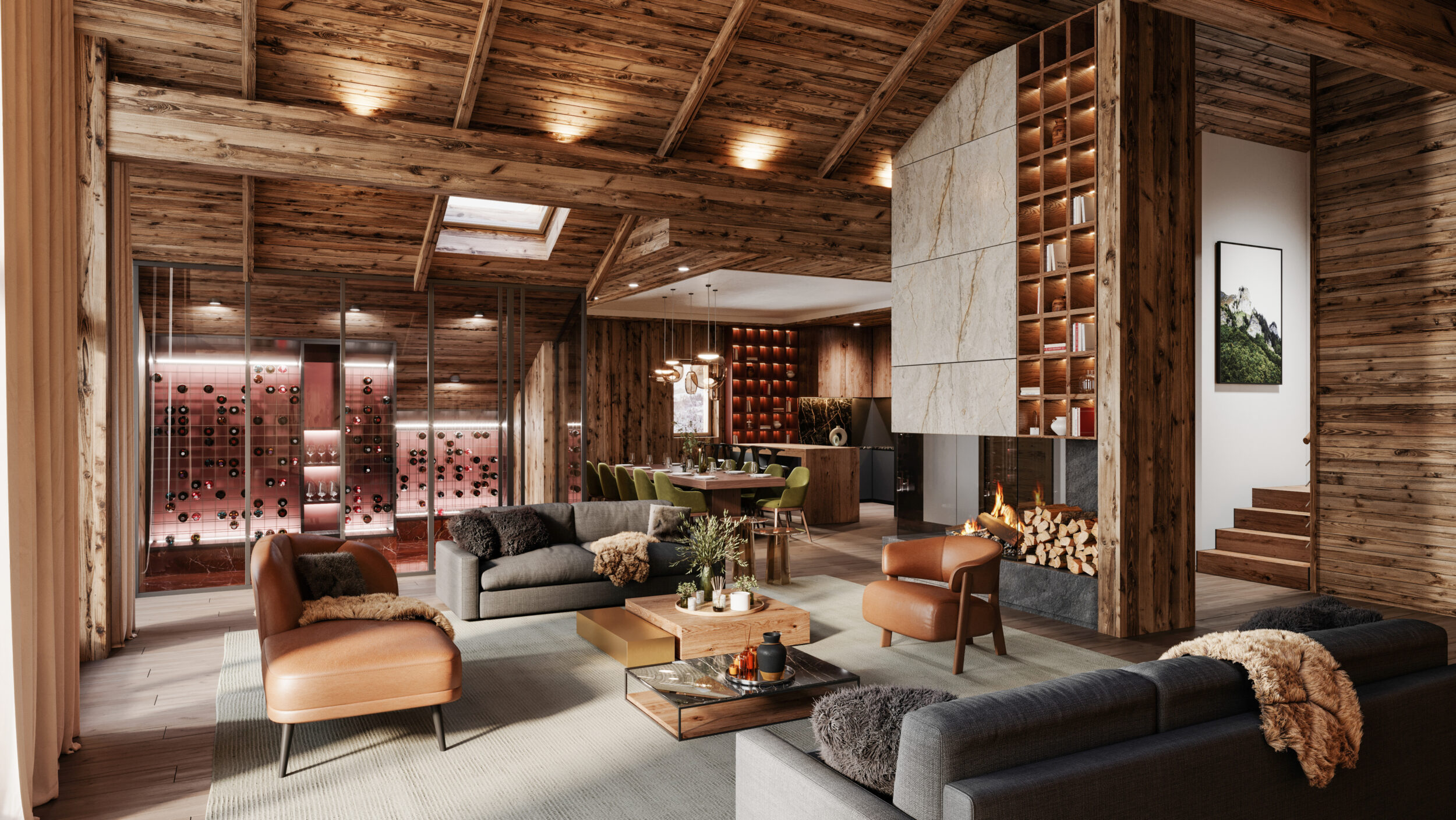 Advantages of a 3D rendering agency
When choosing an architectural rendering company, you can pick between a studio and an agency. At nofuss we position ourselves as an agency because most of our staff is working remotely. This presents us with a number of advantages:
Firstly, it lifts the geographical constraints. Such an arrangement allows more flexibility when looking for new artists. You don't have to ask people to move when convincing them to work for you.
Secondly, it significantly lowers your overhead. You don't need to pay salaries when people aren't working. You also don't need to rent a large office space to fit your whole team.
Thirdly, it gives your 3D artists more free time as it eliminates the need to commute to work. More free time equals more flexibility in the working hours. Thus you staff can be available when you need them and not Mon-Fri 9-5.
Why should you choose the nofuss architectural rendering company?
At nofuss we have a lot of experience in outsourcing 3D visualization projects. We are an architectural rendering company that works with clients in different sectors. Our clients are situated around the world. Our 3D rendering agency is specialized in interior design visualization. However, in recent years we have also attracted a number of exterior visualization specialists.
Therefore, don't wait and get in touch with us right now for a nofuss experience! Also, feel free to follow our LinkedIn page to stay updated.