Dusit Thani Dubai
We worked on this 3D architectural rendering project in 2019. It is by a Belgian interior design agency Creneau International. Dusit Thani Public Company Limited, branded as Dusit International, is a Thai multinational hospitality company. It is headquartered in Bangkok, Thailand. Dusit International, founded in 1948, has 36 hotels and resorts in 12 countries.
Their new Dubai venture welcomes guests with Emirati elegance and Thai hospitality to a luxurious retreat in the city center. The hotel is strategically located five minutes from Dubai's main business hub. It is also near Dubai Mall and the world-famous Burj Khalifa. It features an array of international dining destinations and event facilities. Dusit Thani Dubai offers comfort and convenience for their guests.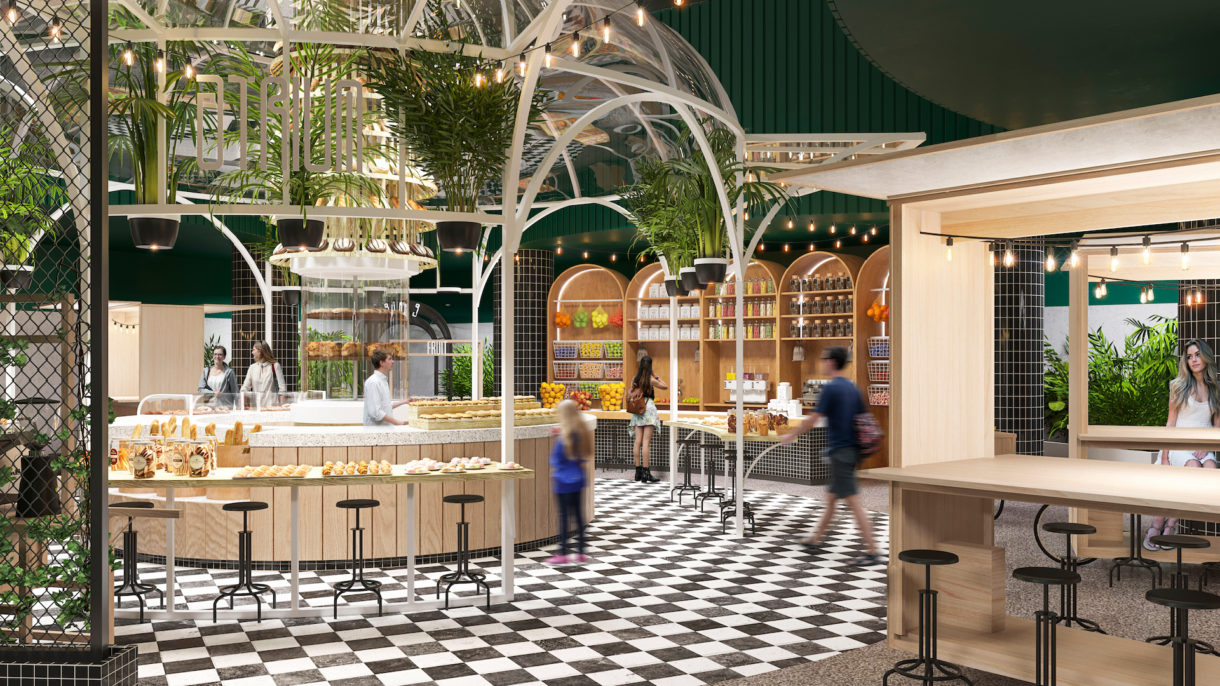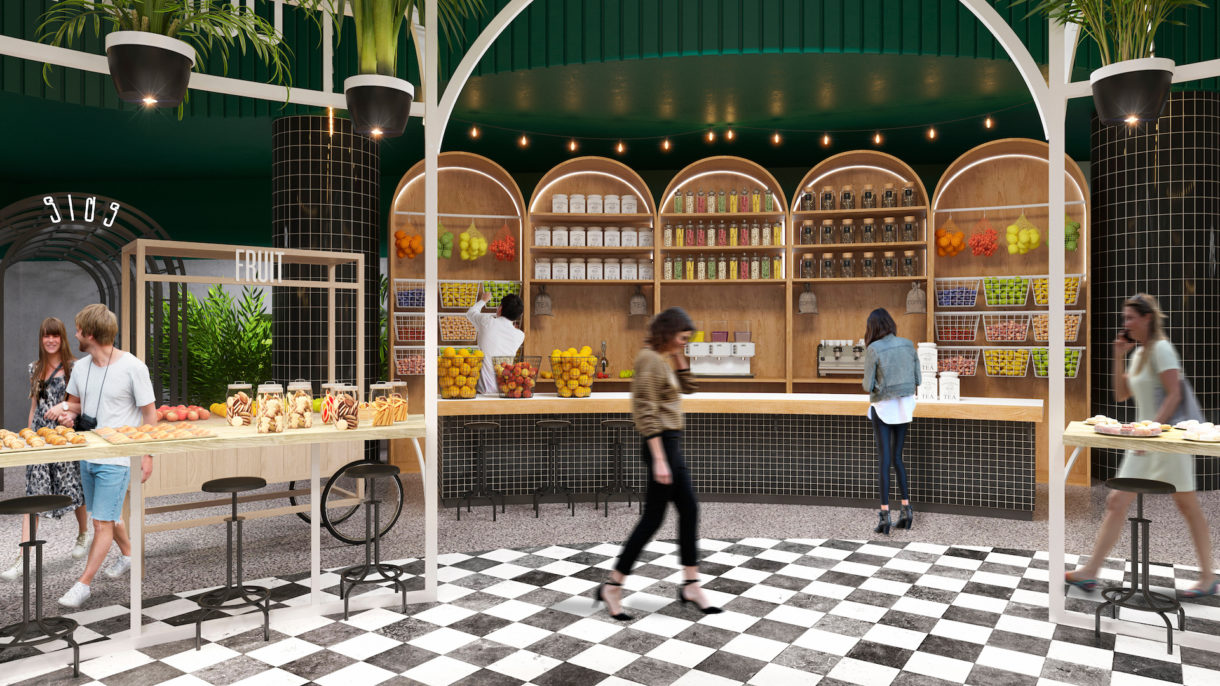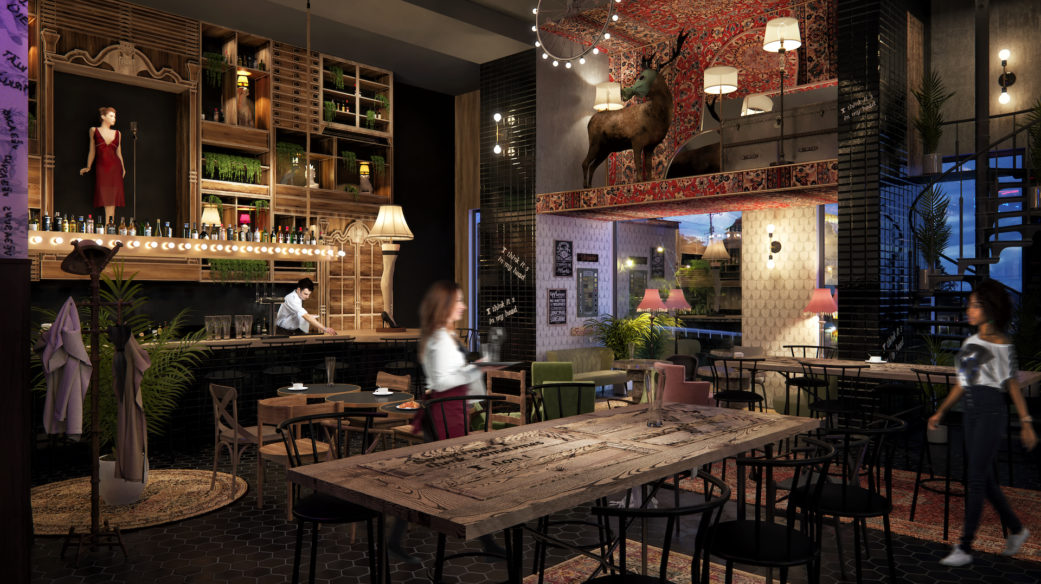 3D architectural rendering
An elegant atmosphere was the key in this 3D architectural rendering assignment. A large wireframe structure resembling a carnival tent dominates the main hall in the dining area. To further accentuate the grandeur of this structure we decided to place the camera way below eye level on the main view. This technique forces the perspective of your 3D architectural rendering thus making whatever you are looking at seem bigger. It is frequently used in exterior renderings of high-rise buildings such as skyscrapers.
Obviously, lighting is very important here as well. To convey a luxurious feeling the spaces need to be quite dark. That way glossy materials such as metal, paint and tile can really shine and stand out. This further differentiates them from contemporary and matte materials such as concrete and wood.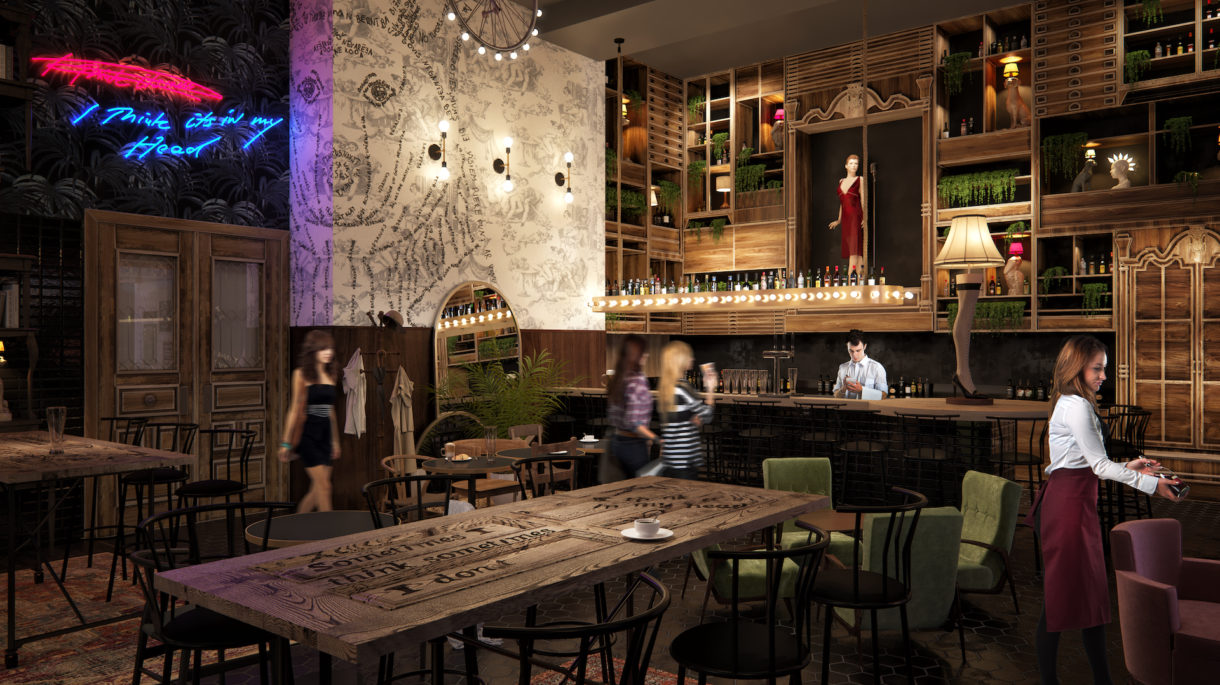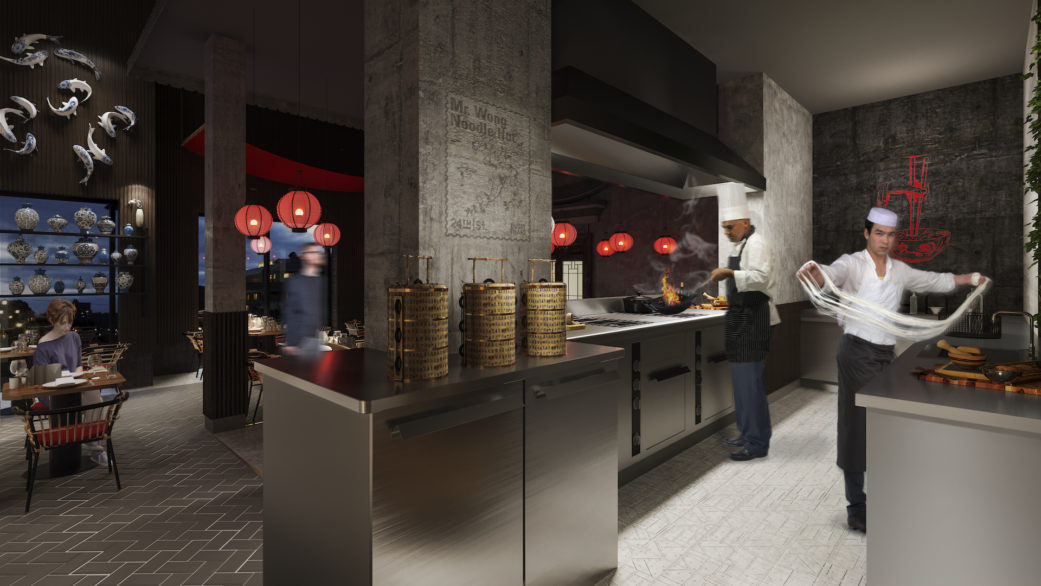 nofuss 3D rendering
Executing this 3D architectural rendering project in the shortest timeframe possible presented a serious challenge to nofuss. Since most spaces in this design are very detailed, we split them up between our 3D artists.
The task forces formed this way allowed our visualizers to increase efficiency by collaborating between themselves. Each artist oversaw their own portion of the project. In the end, they compiled all their work in the beautiful visuals you see here.
Take a look at this other hotel 3D visualization project we did in Belgium. Or check out this realistic 3D rendering package produced for a Belgian lighting manufacturer.