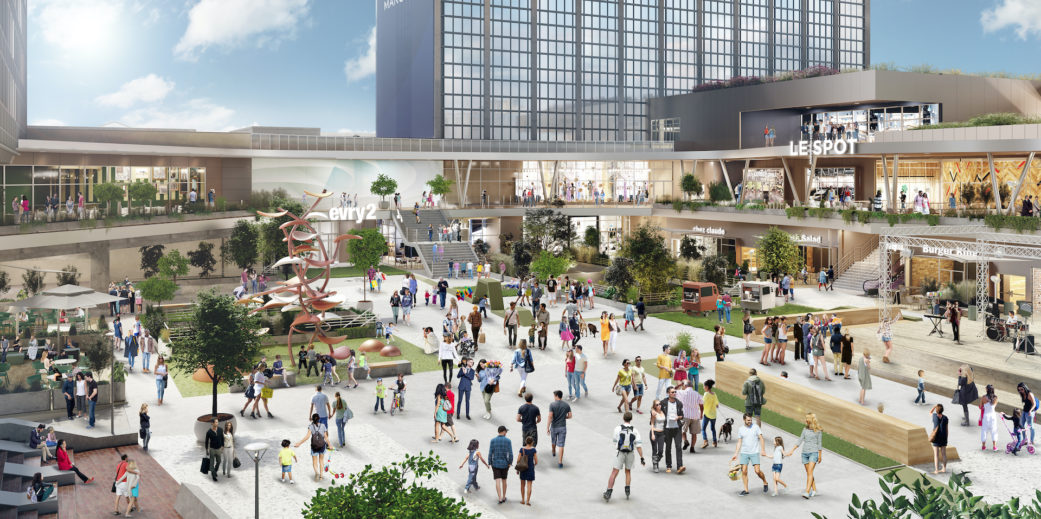 Evry2 shopping mall
Here you can see a shopping mall rendering project called Evry2. It is a large and very detailed assignment which we did for our client Brainjuice in 2019.
Also, it was the only time in our experience when we had to provide final visuals in over 20K resolution. This was an unusual and technically challenging request which we solved successfully.
For example, the usual image resolution we produce is between 4000-5000 pixels.
3D rendering deliverables
The shopping mall rendering project consists of 8 still viewpoints and 1 lengthy animation. Two of the largest exterior views have two different lighting options each.
In this gallery we decided to show two of those, as well as two interior views and two axonometries (bird's eye views). Here is a very detailed exterior 3D render with a daytime and a sunset mood. Which one do you prefer?
One of the client's requests was to populate the scene with a lively atmosphere full of people. These people are busy with activities such as walking, shopping, sitting down, eating, drinking and so on.
In these busy scenes you see just a fraction of our 2D character library. Whichever sex, age, ethnicity, and style of people you require – we have!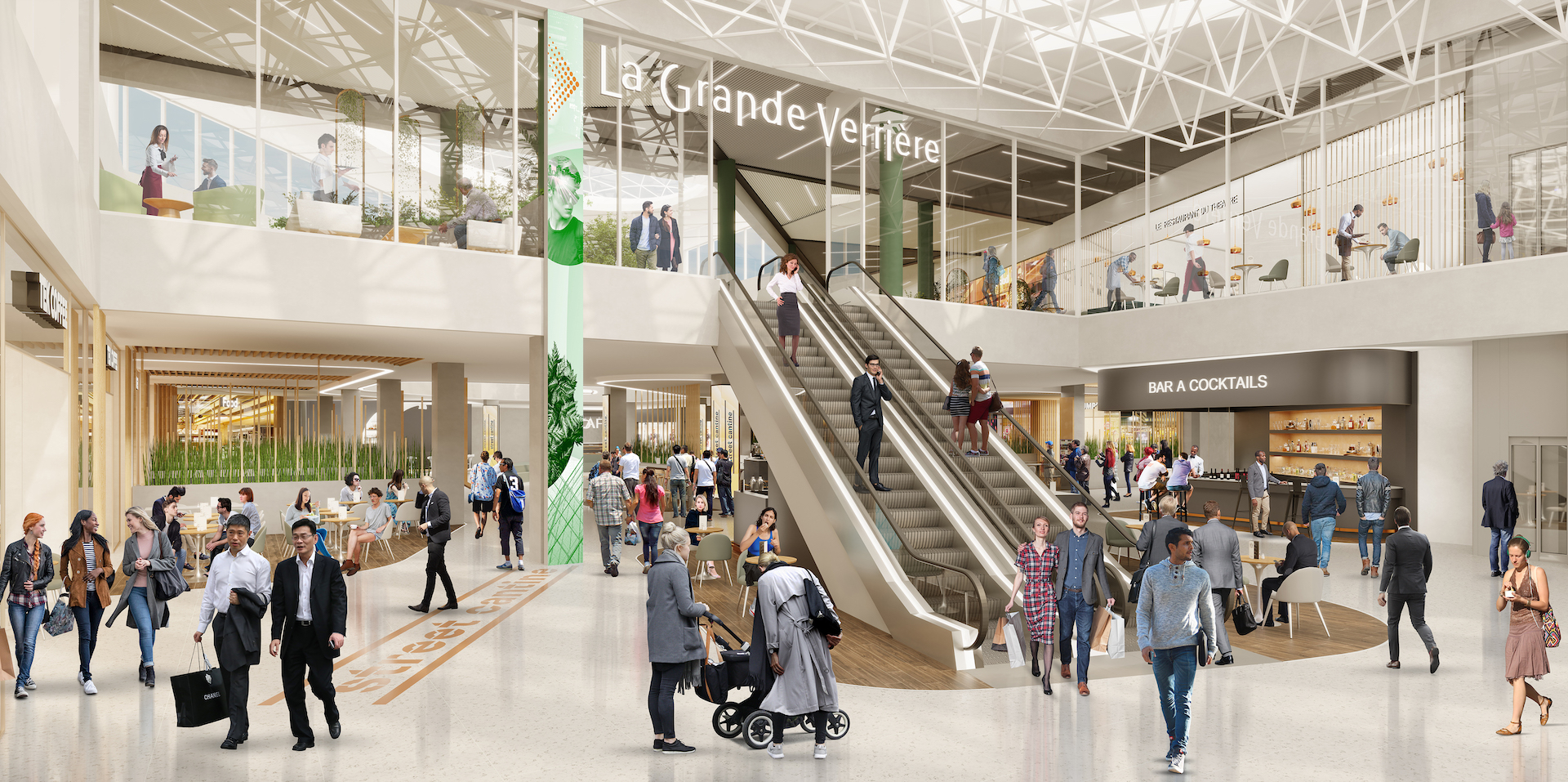 Interior views
Interior renders of the ground floor of this gigantic shopping mall rendering project deserve special attention.
The escalator connecting the two floors takes central stage of the main image. Above it, big glowing letters spell the name of this food court La Grande Verriere.
As in any shopping mall there are younger people, older people, and families with children.
Shoppers also densely populate the axonometric views and give a good idea of this shopping mall rendering project's scale.
Thanks to them you see how these spaces relate to each other and can easily point out the circulation paths.
See another one of our shopping mall food court 3D rendering projects. See this realistic 3D rendering project instead. Or read more about hiring a freelance 3D artist.