AB InBev London office by JKR
Anheuser-Busch InBev, commonly known as AB InBev, is a multinational drink and brewing company based in Leuven, Belgium. Since the nofuss headquarters are also in Belgium, it was a real pleasure for us to work on this iconic brand. Together with our client JKR who designed this AB InBev London office we created these atmospheric 3D visuals.
This location was the first in a series of three office designs nofuss visualized for JKR. In this project their goal was to translate the energy of AB InBev into a physical environment. An environment that could attract fresh talent and reinforce the brand's values to existing staff.
3D visualization detailing
When working for a global brand like ABI it is crucial to respect the brand's guidelines to the letter. This means perfectly following their visual identity in terms of colors, layouts, and proportions.
For instance, in these AB InBev London office visualizations we paid a lot of attention to the beer signage. |t is composed of several glossy materials, lightboxes, and various lights. It was therefore very important to render all those materials correctly both in the night and the daytime view.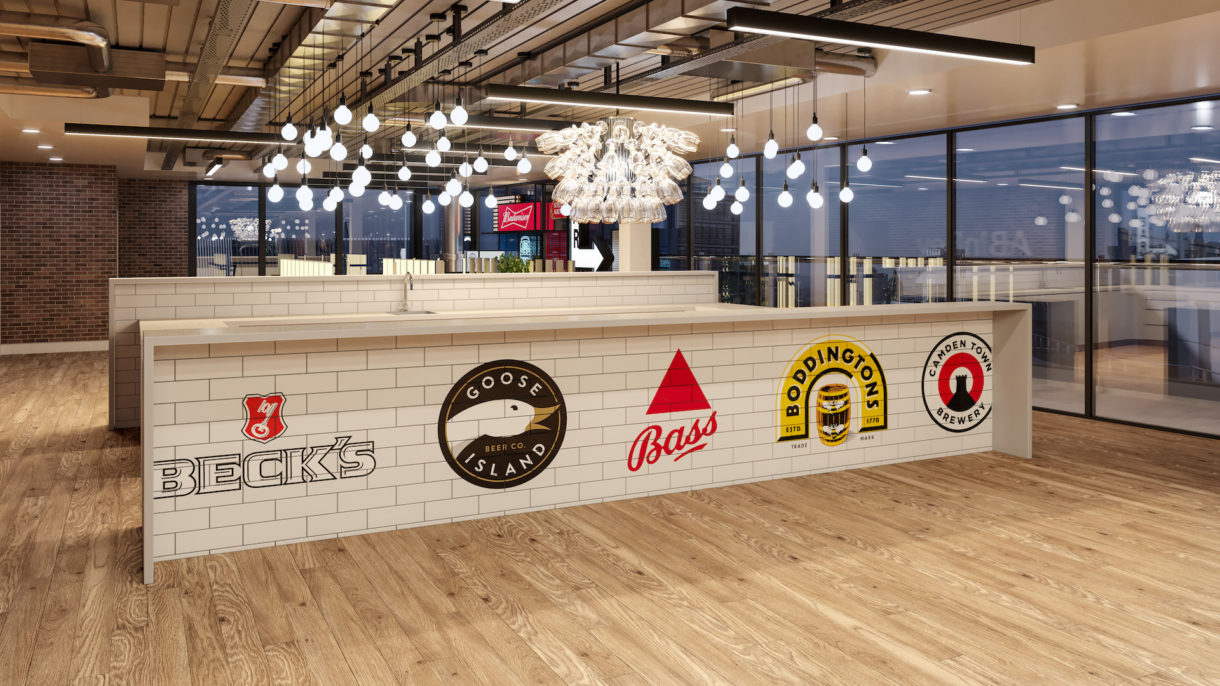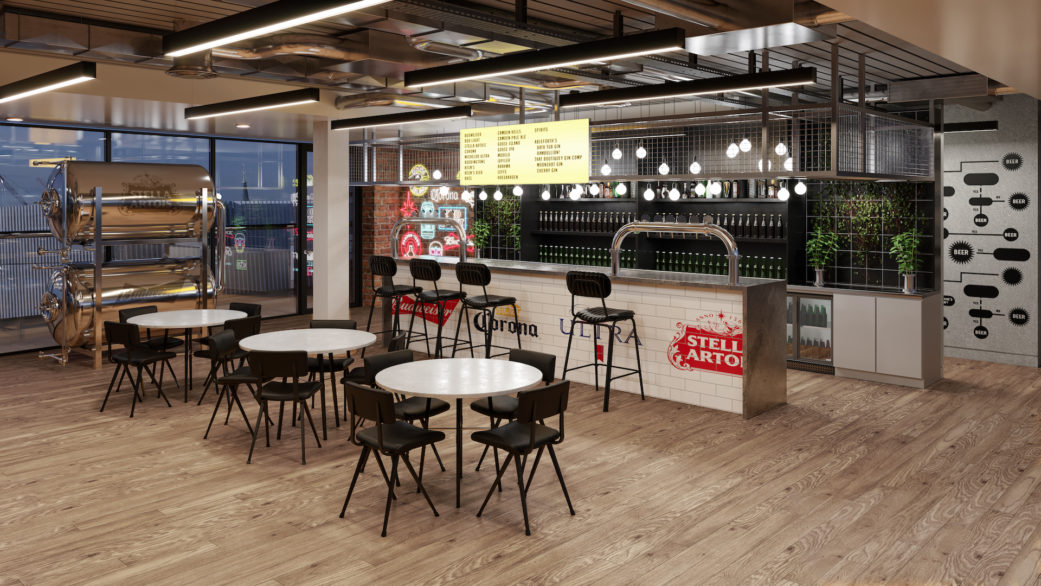 AB InBev London office design
The main task of our client in the design of this AB InBev London office was to bring to life their vast portfolio of brands. They adopted the language of brewing and applied them in exciting design features such as beer glass chandeliers, a beer can bar front and stainless-steel beer tanks.
They then set about creating unique moments of discovery throughout the building. Together with the colorful graphic elements they bring this modern brewery powerhouse to life in this cafeteria space. You can see the finished project on the website of JKR.
At nofuss we always enjoy working with such creative and dynamic companies. That is why we simply cannot wait for the two other projects to be finished. As soon as they are done – we will have many more awesome visuals to share with you.
And while you stay tuned for that – feel free to take a look at this realistic 3D rendering, this office 3D rendering or this coworking 3D rendering project.