Cefora Brussels
Our longtime Belgian partners Twodesigners were charged with designing the new office of Cefora. Cefora is a company that organizes employee trainings for productivity and happiness. The project's scope was a 1500 m2 workspace hosting somewhere between 50 and 80 workers at any time. To help present their design we worked on 3D rendering this Brussels based project.
Worldwide visualization agency
For us it was a real pleasure to work on this project because Brussels is also our home. That is why we regularly collaborate with most Belgian interior design studios. However, since we mostly work remotely – we can provide our 3D rendering services in any region. Our clients include architectural design companies located the world over from east Australia to west US.
How does our agency manage such international projects in 3D rendering from Brussels? Aren't the time zone differences a barrier to efficient communication? Au contraire! Since our 3D artists are also distributed across the globe, it requires a totally new organization of the workflow. This flexible structure we created allows us to work in shifts, maximizing the productivity of each working day.
Here you can watch a short video explaining our nofuss process.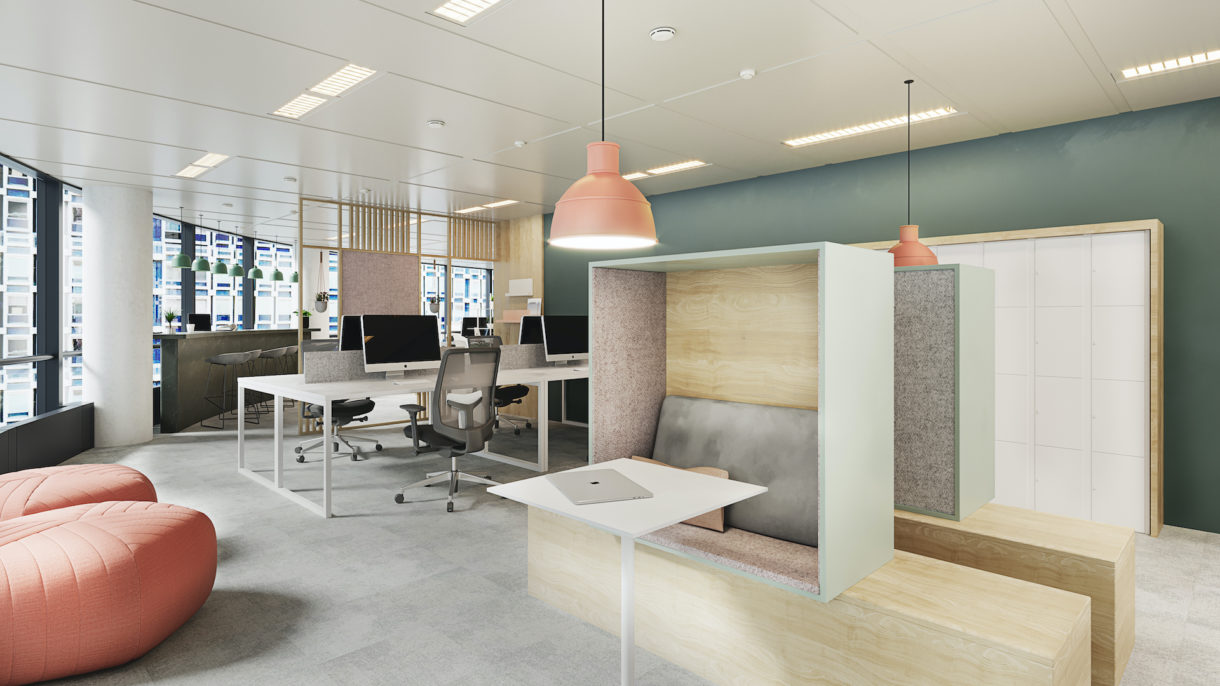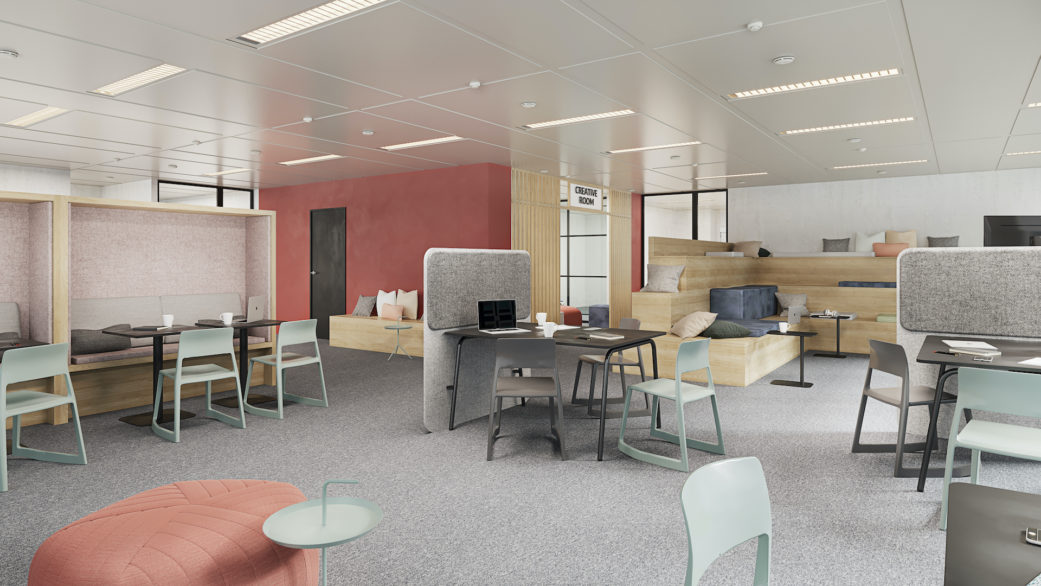 nofuss 3D rendering
At nofuss 3D rendering in Brussels our motto is to make our clients' lives easier. We do this by taking care of the visualization aspects of the design process. Our clients can brief either us in Sketchup as was the case in this project or in a multitude of other 3D programs. Alongside Sketchup we can also use models from 3ds Max, Revit, Rhinoceros, ArchiCAD and many others.
But do not fret if there is no 3D model yet! We can also take your briefing in 2D formats such as DWG or PDF and create the model for you. With our modeling experience you will not have to worry about finding all the exact furniture specs for us. We can even make our models based on your photo references or sketches.
See final photos of this 3D rendering Brussels project, take a look at these colorful coworking 3D renders or at these sophisticated LVMH office renders.