Burger restaurant 3D visualization project
In this burger restaurant 3D visualization project done for the Belgian studio Twodesigners we opted for elegance. An elegant atmosphere usually goes hand in hand with a muted lighting scheme. When visualizing hospitality design projects, it is important to keep in mind that usually there will not be a lot of artificial light. Unlike an office or even a retail project, the space should be relaxing and therefore not overly bright.
Regarding the atmosphere it is also crucial that those looking at your renderings immediately understand the usage of the space. Therefore we placed many accessories such as alcohol bottles behind the bar, menus, cutlery, napkins, and sauces on the tables. We hope you enjoy looking at these burger restaurant 3D renders as much as we enjoyed working on them!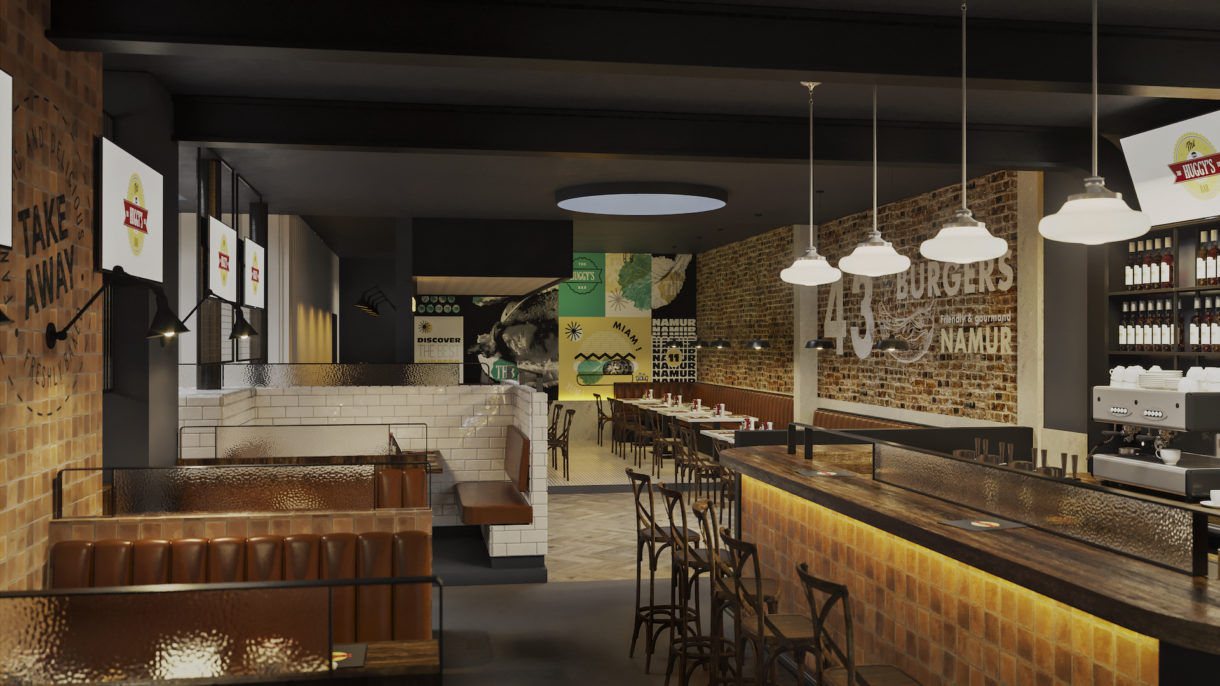 More food projects by nofuss
If you are a foodie like we are, you probably want to discover other restaurant visualizations we worked on. For instance, check out the elegant interior of Sushi Samba London. Since we also do a lot of airport retail visualization you can see other similar examples in our Salt Lake City, Manchester, and Vancouver projects. If on the other hand you are more of a coffee lover then feel free to check out our Cofique and Malongo café visualizations.
Another awesome 3D visualization we did is a foodcourt in Luxembourg called La Cloche D'Or. It is one of the very first projects of this kind we ever did – all the way back in 2017. Although it is not a burger restaurant 3D visualization, we still love how the different food types come together in this vast space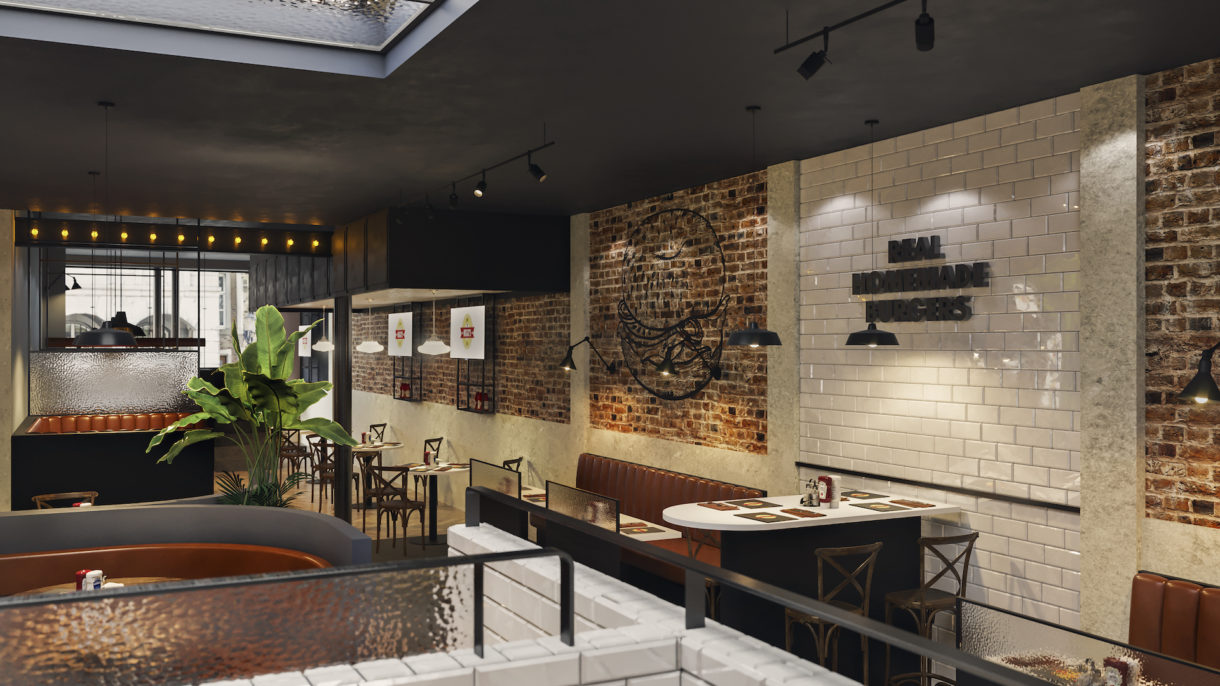 Other burger chain projects
We loved working on this tasty design and are open to doing more such projects in the future. Since completing these burger restaurant 3D visualizations, we have worked on several other similar projects. This includes two new Burger King restaurant projects which we hope to publish here soon.
So, keep your eyes peeled on our website in order to be the first ones to discover them!