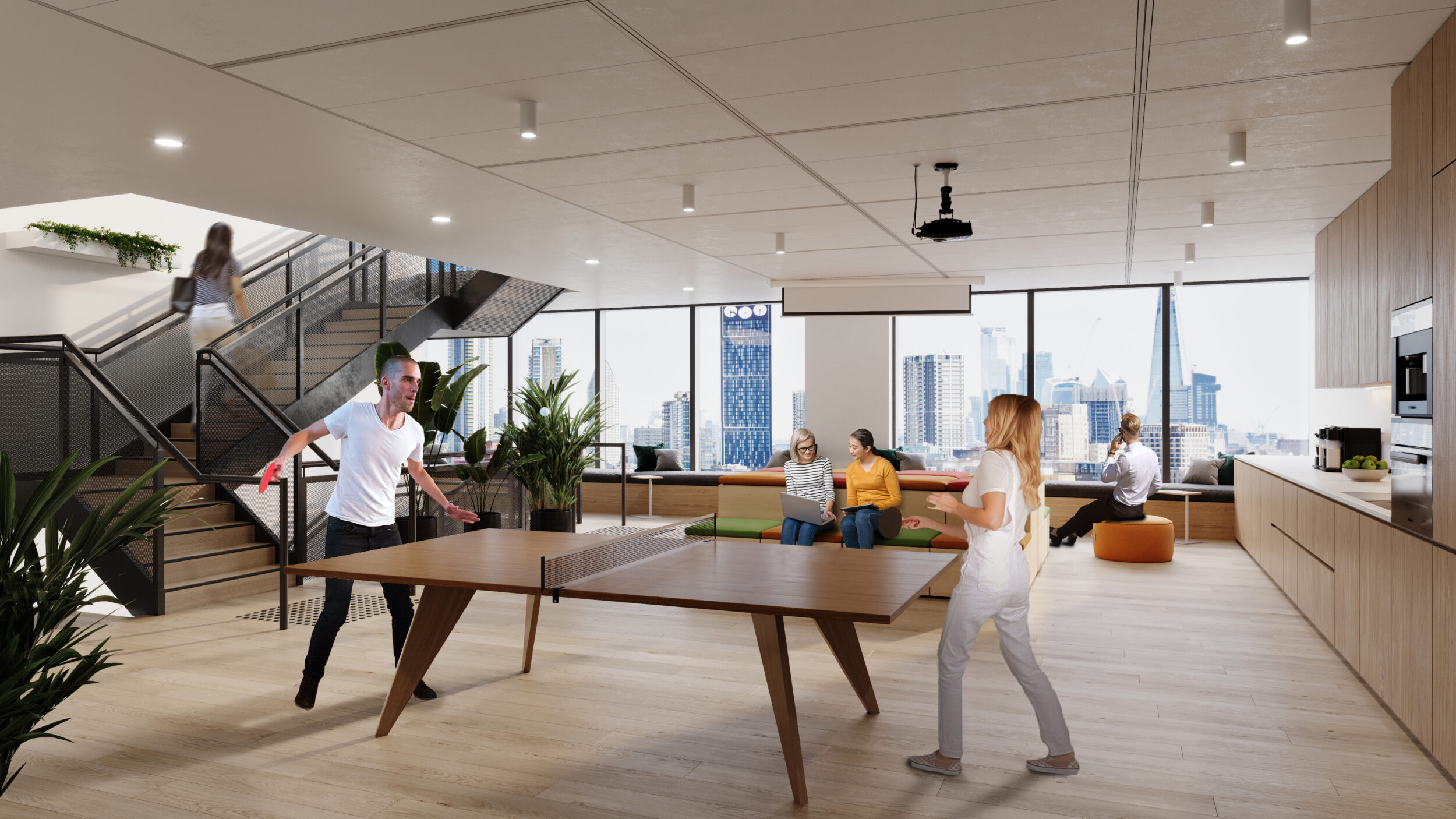 What is workplace 3D rendering?
Workplace 3D rendering is a subfield of architectural visualization which deals with office interiors. Architectural 3D rendering consists of two main fields: interior and exterior visualization.
Architects use exterior visualization. Designers use interior visualization. These interiors can be residential or commercial. Therefore, workplace visualization is classified under the commercial interior category of the archviz discipline.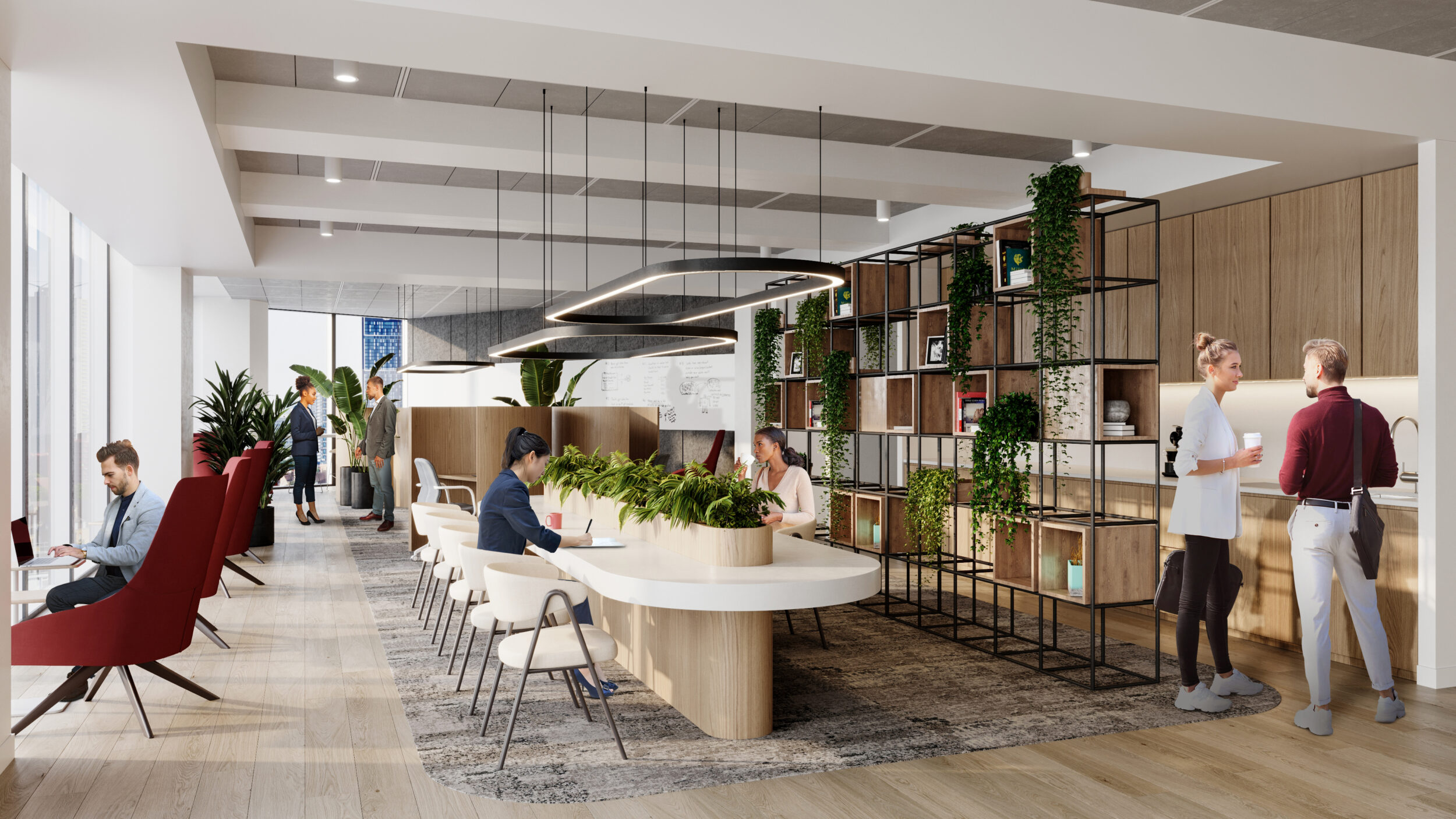 Uses of workplace 3D rendering
A variety of companies use workplace 3D rendering. Surely, they are mostly office design studios. However, other types of companies can also benefit from this service. These are real estate developers and promoters as well as broader architectural designers.
It is used to participate in pitches, present projects to clients and promote spaces before they are built. In fact, it is much easier to rent or to sell an office space with realistic 3D visuals. Therefore, all you need is a design project and a visualization agency like nofuss.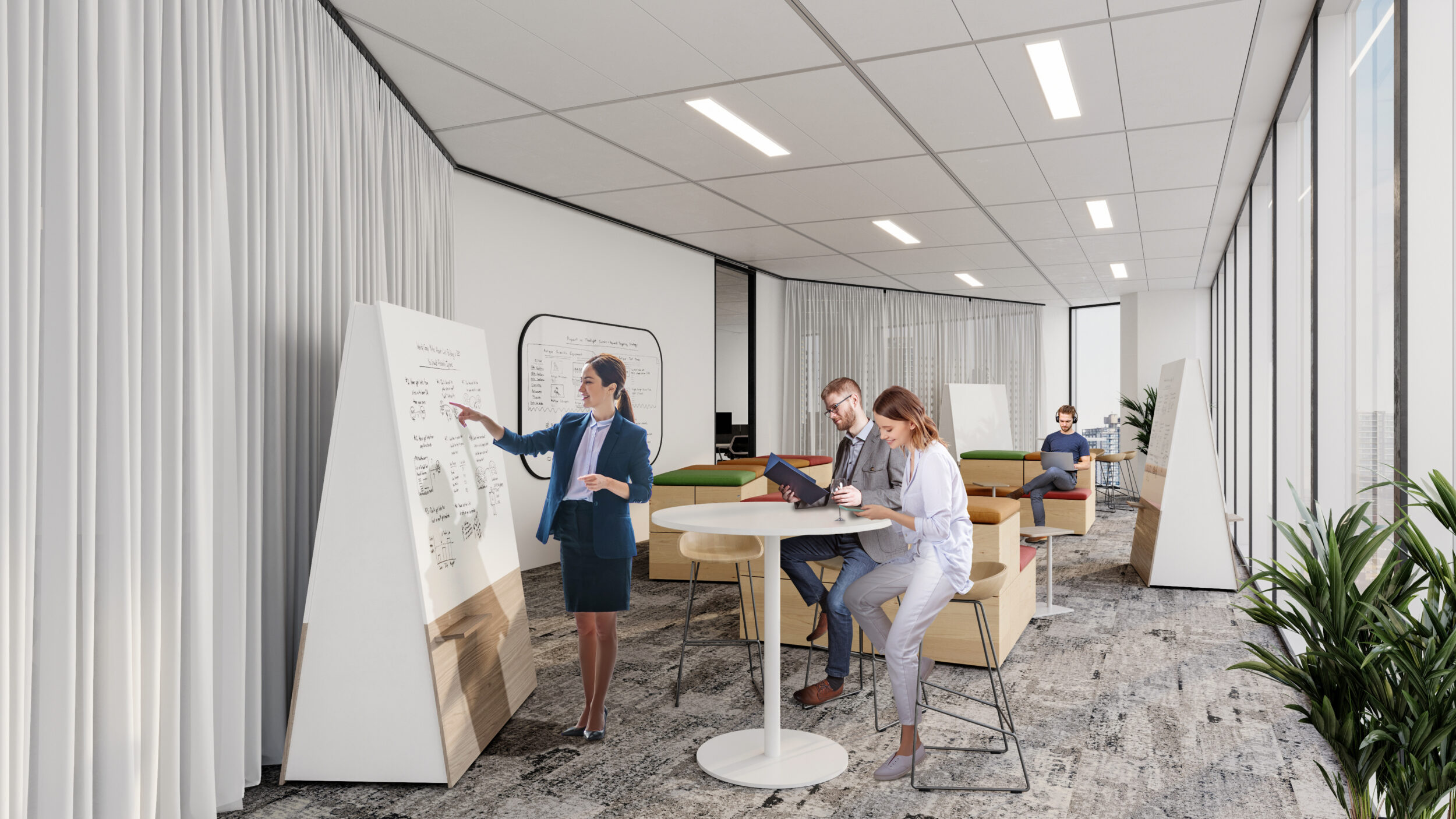 nofuss 3D visualization
At nofuss we produce realistic 3D rendering. We specialize in commercial interior 3D visualization. This includes retail, hospitality, and workplace 3D rendering.
As our name suggests – we make the whole process easy for our clients. Therefore, we accept briefings in most standard 2D and 3D formats. You can send us plans in DWG or PDF. You can provide models in 3ds Max, Sketchup, or Revit.
Also, just feel free to let us know if you have another format you would like to work with. Most common CAD programs allow for easy exports into FBX or DXF formats. These formats are great for exchanging geometry info between parties.
Once we have your briefing in hand, we usually need 7-10 days to make the first drafts. After that you comment on these drafts and we update them. After the second round of comments we prepare a third set of drafts. This third set is the prefinal one. It is used to confirm all the details before rendering the finals in HD.
Do you have a potential workplace 3D rendering project to discuss? Or maybe you have got some questions on the way we work? Then don't wait and contact nofuss!