Sushi Samba London 3D renderings
We worked on these Sushi Samba London 3D renderings with an Amsterdam based design agency called Too Many Agencies. The agency asked us to visualize this project at the very last minute. When they got in touch, they had just under two weeks before their presentation and their design wasn't even done! So, in order to pull this off we put our fastest artists to work on this project in a team.
Our extensive experience in 3D visualization allowed us to work efficiently and in parallel whit the client. For instance, while they were developing their design, we were modeling the architecture of the base building. While they were selecting furniture, we were detailing custom built elements and so on.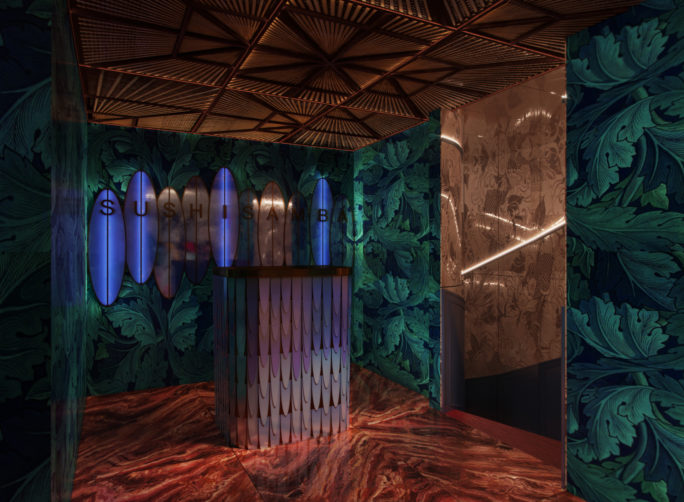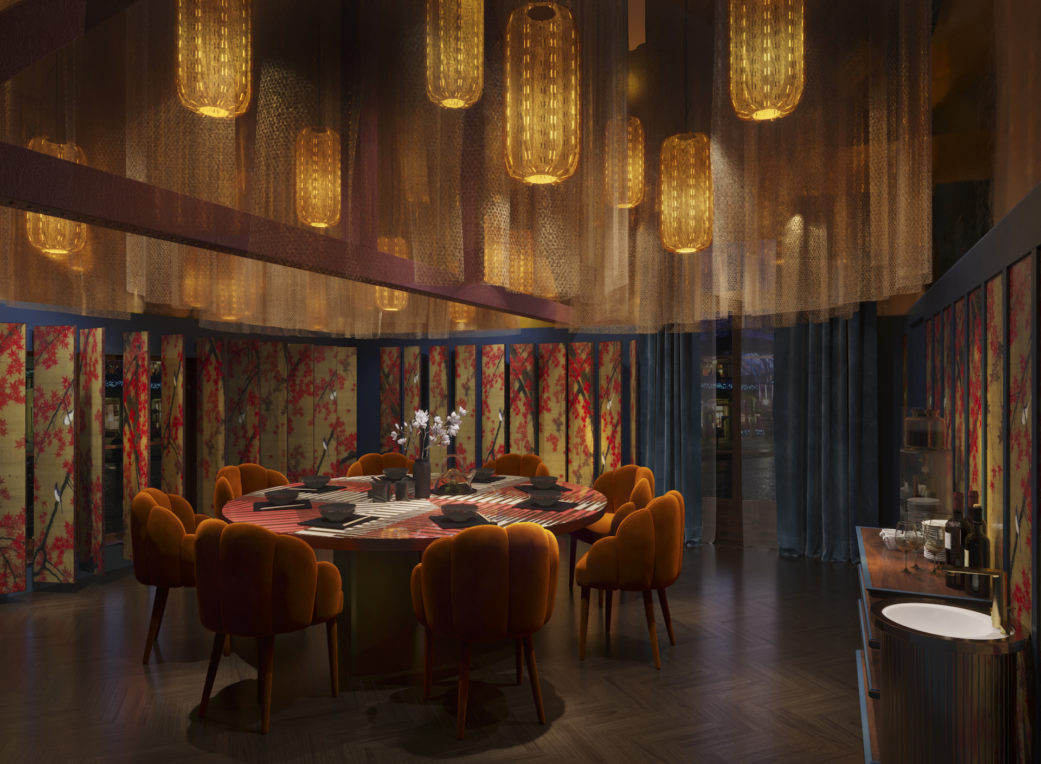 Restaurant interior design scheme
The interior design scheme of this Sushi Samba London restaurant is quite peculiar in fact. Since it features many transparent and reflective surfaces the materials configuration had to be on point. Due to the darker atmosphere on most of the cameras – the lighting work was also a crucial element. Even though some daylight comes in through the glazed roof or this Covent Garden terrace, most the lighting is artificial.
Apart from that the design features many sophisticated patterns and textures, making it a real visualization challenge. Just take a look at all the Asian inspired prints and engravings adorning the wall of this space!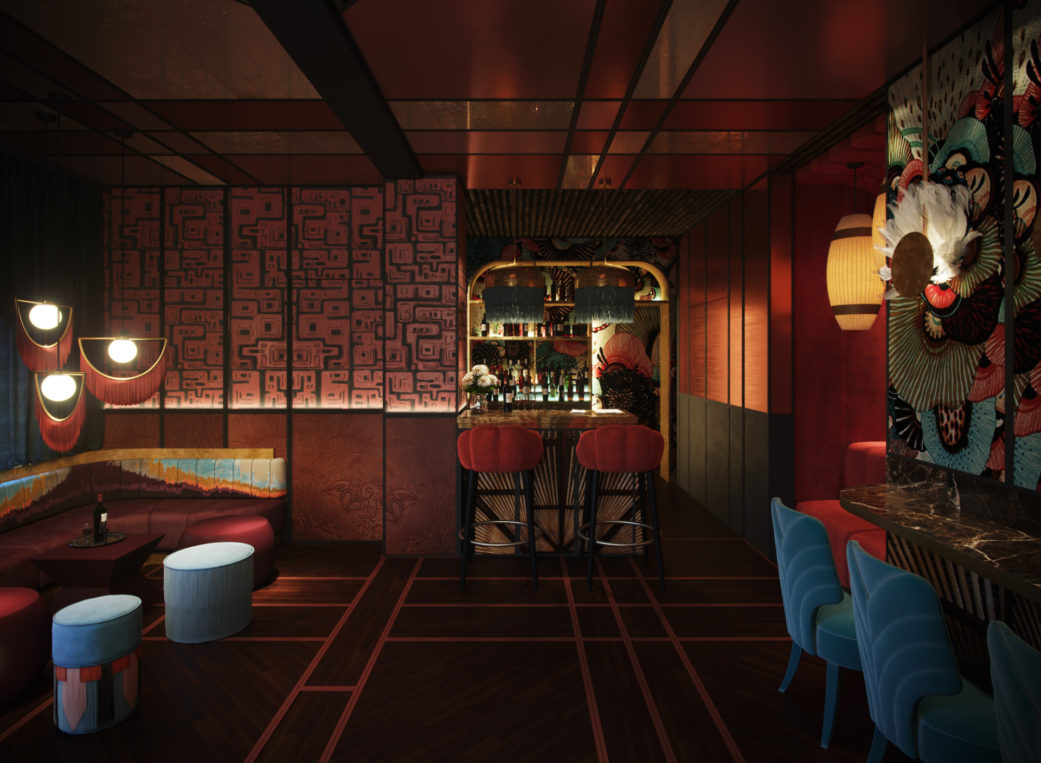 The reception of Sushi Samba London
On one hand our 3D renderings helped the agency to stand out from the competition and secure this project. On another hand they were used to announce the opening of this Sushi Samba London restaurant location. Before the works were finished our visuals appeared in several news outlets as well as on the final client's own website.
If you would like to find out more, see this article by The Handbook. Otherwise explore other similar projects on our website such as these burger restaurant 3D renders or this architectural 3D rendering project.
Make sure to hire the right freelance 3D artist for your needs!