TradeMart shopping center rendering project
We worked on this shopping center rendering project back in 2017 for the Belgian design studio Creneau International. TradeMart Brussels is the largest experience platform for retail professionals in the Benelux. Shopkeepers meet there to find inspiration for the new season and buy collections from thousands of brands. These brands represent fashion, accessories, shoes, interiors and many other industries.
TradeMart hired Creneau to breathe new life into the dynamics of their physical showrooms and the kilometers and kilometers of corridors. The goal? Adding value for the retailer and their visitors at TradeMart. Hopefully their added value is apparent in the shopping center renderings we produced.
Professional architectural 3D rendering services
When choosing a provider of architectural 3D rendering services you should take into account their professionalism. By that we mean they should perfectly understand the roles that each of the involved parties plays. Since the project owner is the final client all design decisions have to receive their approval. This usually takes them time and sometimes requires them to make design changes.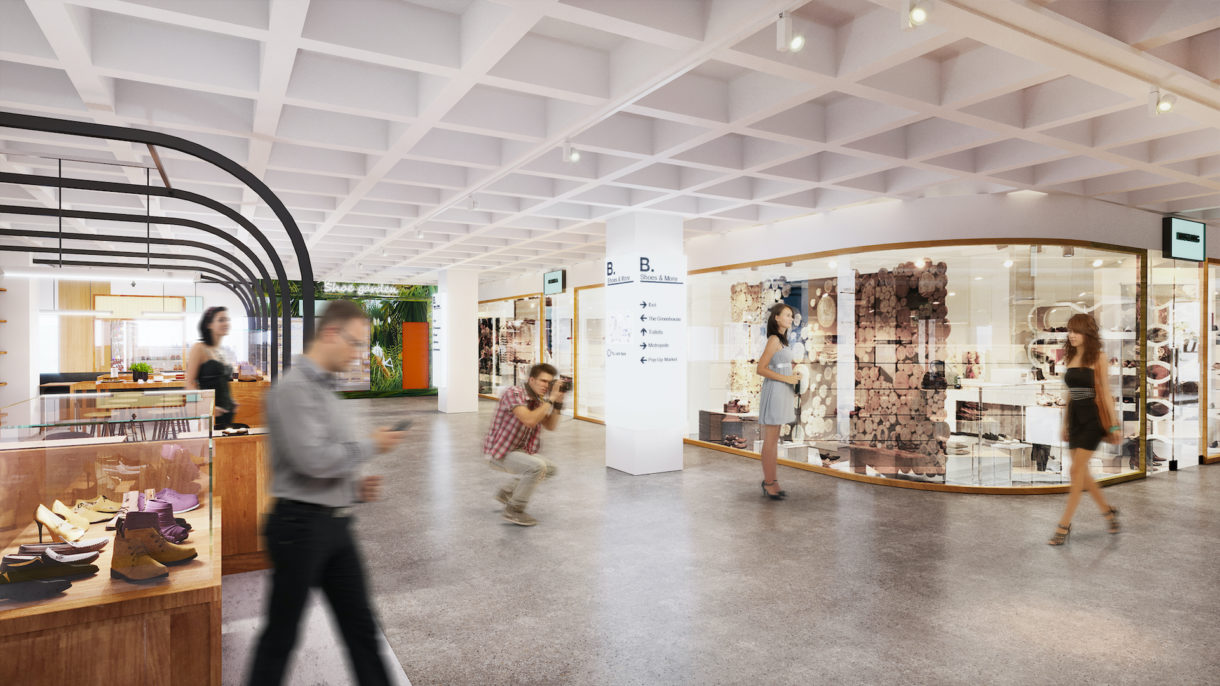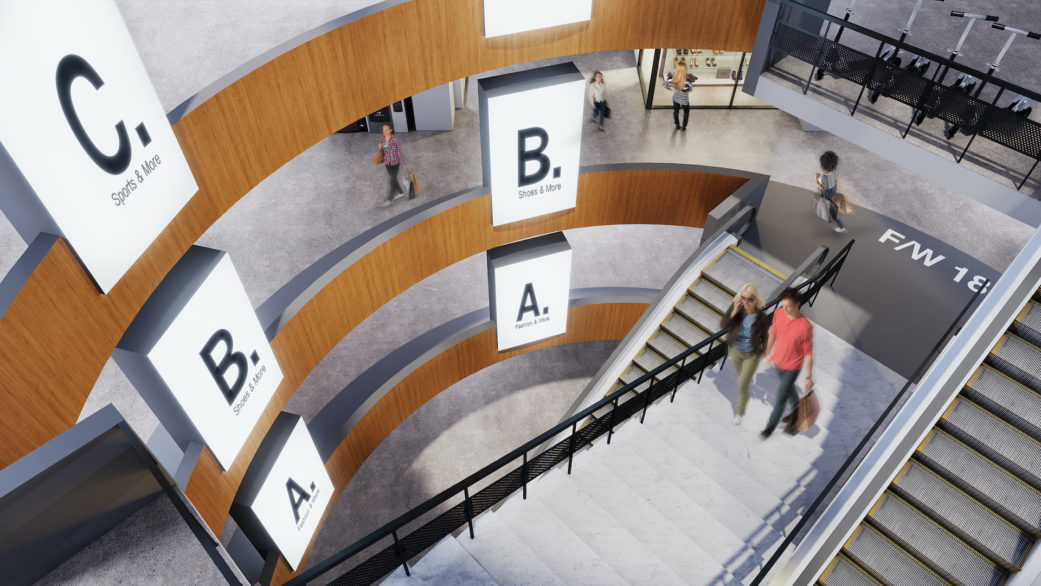 It is our job to be sensitive to this process and to accommodate their vision the best we can. Consequently visualizers who understand this usually get ahead. However, those that insist on their own personal vision of the project often get left behind. More flexibility and less stubbornness and your clients will want to take you ahead with them!
Other shopping center rendering projects
Find out more about this project on the design studio's website or read about the venue on the website of TradeMart. What a great way to give more dynamism to an otherwise boring part of the city.
Since at nofuss we have a lot of experience in shopping center rendering, you can see in some other projects that we did. See renders of the Evry2 shopping mall rendering or the Milanord shopping center 3D visuals. Also check out this awesome food court 3D rendering project in Luxembourg called Cloche d'Or.