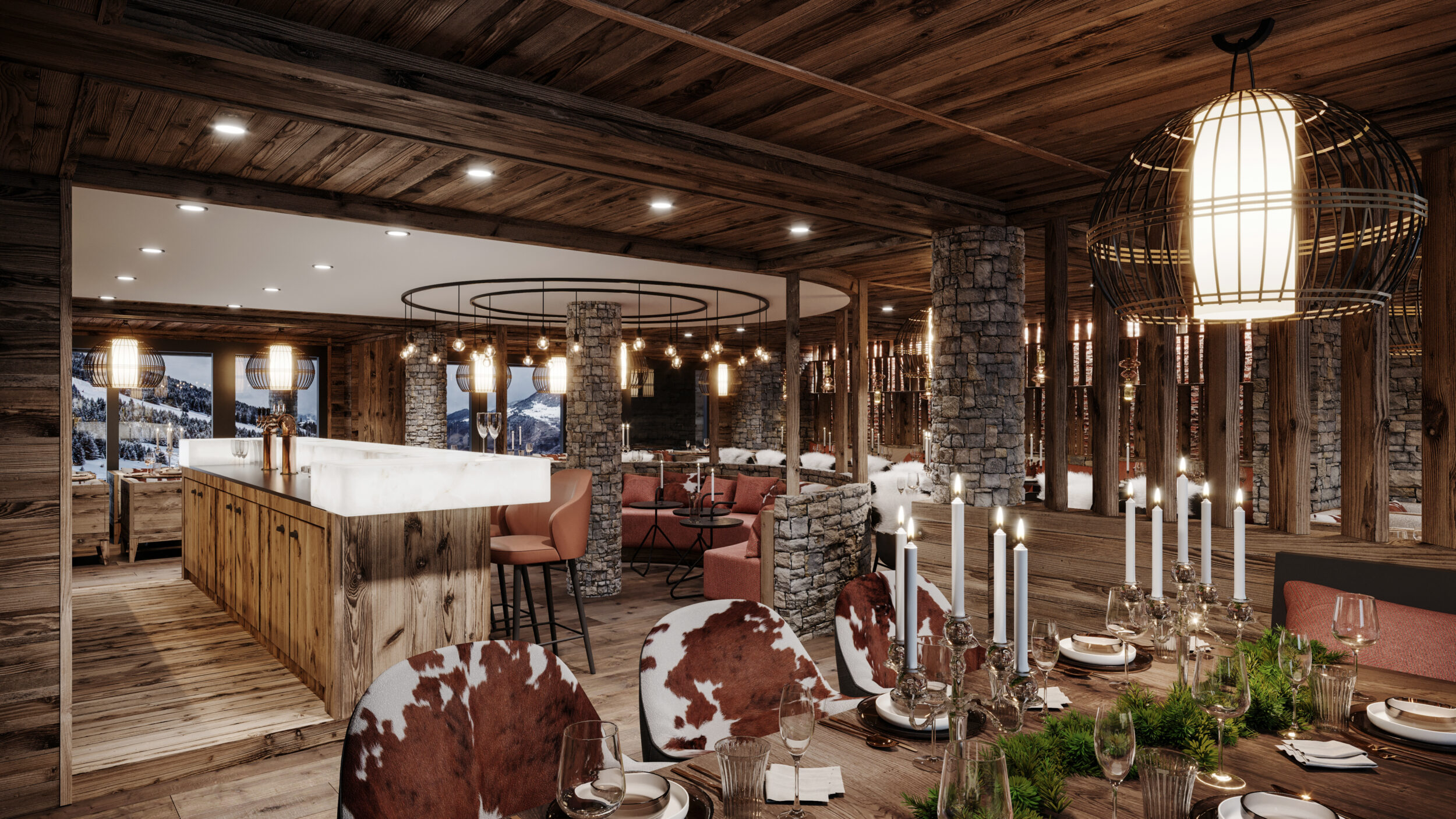 What is restaurant 3D rendering?
Restaurant 3D rendering is a specific part in the broader domain of commercial interior design visualization. Nevertheless, commercial interior design visualization is a subdomain of the general archviz field.
In fact, archviz consists of exterior and interior visualization. Interior visualization can be residential or commercial. Commercial interior 3D rendering includes workspace, retail, and hospitality.
Hospitality visualization means producing 3D visuals of hotels, restaurants, cafes, and bars. This Steamboat restaurant is part of a chalet complex located in the French Alps.
Steamboat restaurant 3D rendering
This is a very traditional project. Therefore, the material palette is natural and inspired by the surrounding mountains. Consequently, there is an abundance of wood, combined with rough stone and fur accents.
However, when doing restaurant 3D rendering several factors are important to keep in mind. Thus, aside from the usual aspects of any visualization project such as materials and lighting, some specific factors also must be taken into consideration. Obviously, these include decoration and table setting.
To create a cozy and welcoming atmosphere we placed candlesticks with candles on every table. We placed fir branches on some of them. We also decorated the armchairs with cowhide pillows and placed fur covers on some chairs.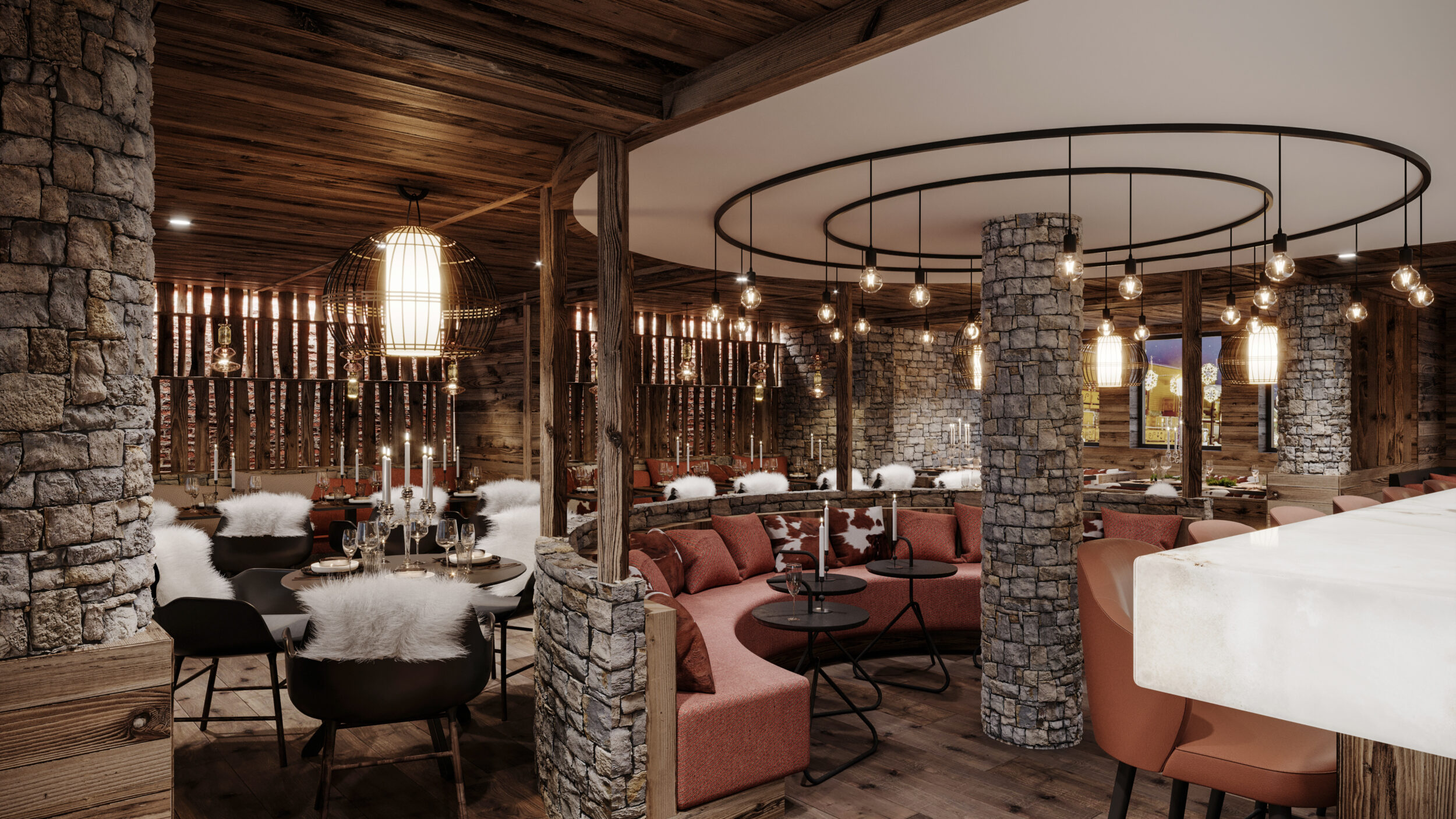 nofuss visualization agency
As you can see in this restaurant 3D rendering project – our nofuss visualization agency always goes above and beyond. We create just the right atmosphere in your 3D visualizations. We are specialized in commercial interior design 3D visualization. But we also do residential interiors and product rendering.
Our team of over 30 artists in different countries around the world is always ready to take on your visualization assignment. Have a project that you would like to discuss? Then don't wait and get in touch with us! We will review your briefing and get back to you with a price within 24 hours.
In conclusion, feel free to share this restaurant 3D rendering project on social media. Also, follow us on LinkedIn in order to stay up to date with our work.