No fuss company
Why do we call our 3D visualization agency a no fuss company? That is because the whole idea behind nofuss visuals is to make designers' lives easier. Most designers find it difficult to balance all the different tasks on their to-do lists. They are responsible for taking clients' briefings, finding creative concepts, drawing up projects, presenting designs and sourcing materials. Among other things they sometimes also need to visualize their designs in 3D.
This is where our no fuss company comes into play! With dozens of freelance 3D visualizers on our team, we can tackle a wide variety of projects. Together we visualize anything from small products to private and public interiors to large scale architectural projects. Having said that, we are especially proud of our experience in commercial interior design 3D visualization.
What makes us nofuss?
At nofuss we always try to work in the most efficient way. Our goal is to minimize the necessary communication between the designer and the artist. This saves everybody time and allows the designer to focus on their design. We know that design is an iterative process and sometimes requires adaptations even in the final stages. Therefore, our no fuss company allows for sufficient flexibility in the visualization process.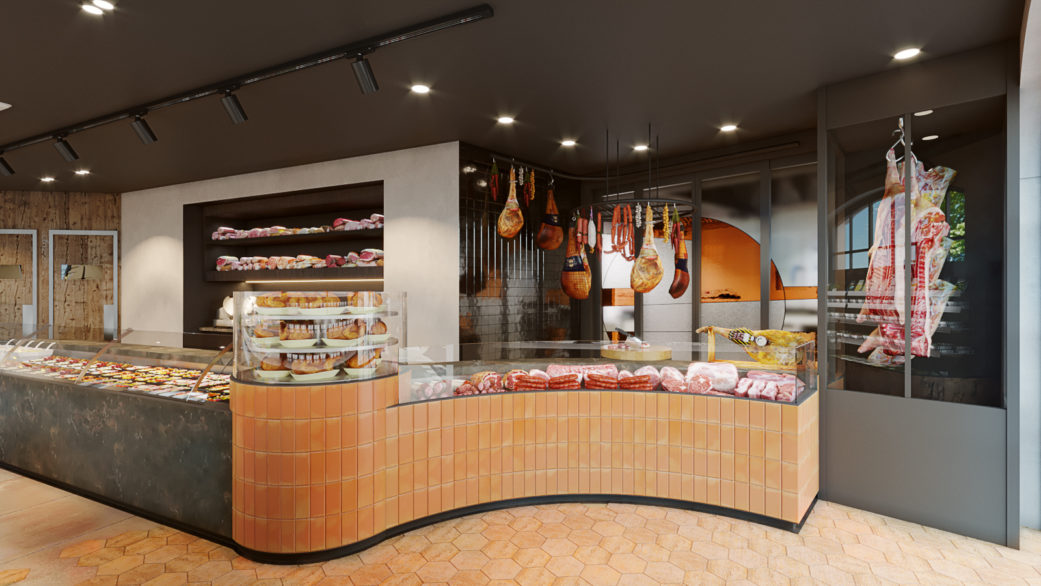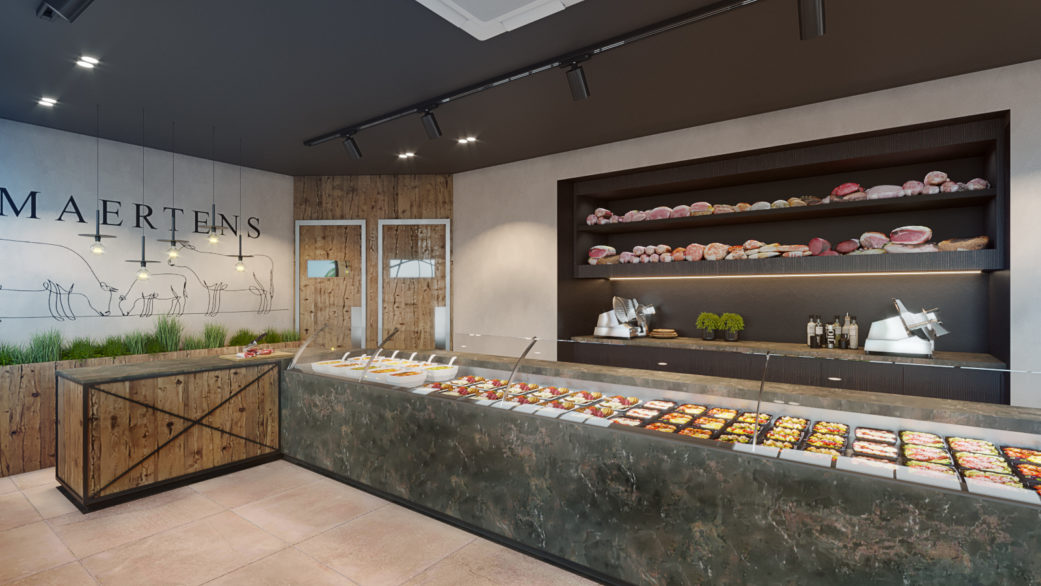 Hence, we do not need to have all the information in hand before we start working on a given project. When our no fuss company receives a new briefing, we can work in phases. For instance, we could model the existing architecture first, model all the furniture second, then texturize the scene etc. Whenever we are missing elements, we can fill in the blanks. In fact, our way of working depends on each client's individual preferences. Some prefer to see rough greyscale drafts early on, while others would rather review almost finished renderings. Whatever your preferred way of working is – you can always count on our no fuss company!
To know more
Do you like these renderings, and would you like to know more about our company's services? Then read our articles like commercial 3D rendering, freelance 3D artist, 3D rendering company or architectural rendering services. Otherwise see this amazingly realistic 3D rendering project or just read about us in the corresponding section.