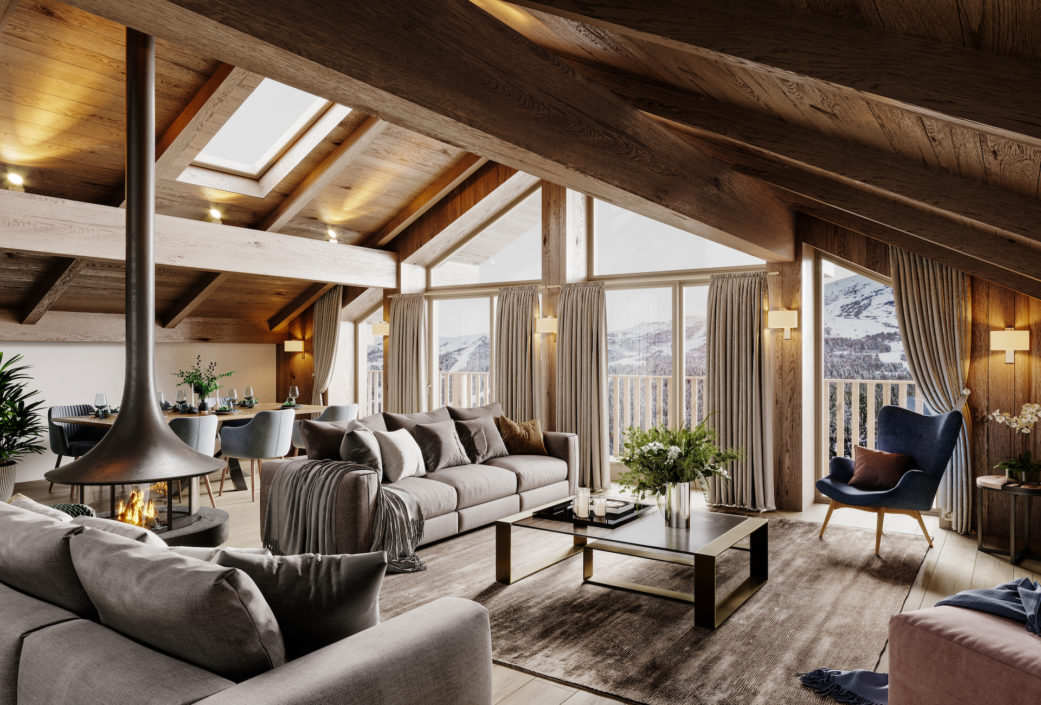 Mountain chalet 3D renderings
We worked on these mountain chalet 3D renderings during the winter of 20/21. Since most of Europe has been in and out of lockdown for most of that year we could not travel. Fortunately, our confidential client in the French Alps has kept us busy with this type of architectural visualization.
While modeling and rendering their chalets, we were mentally transported into the lovely snowy landscapes you see on our visuals. In fact, every time we expand our sphere of competence to such new sectors – it brings us great joy!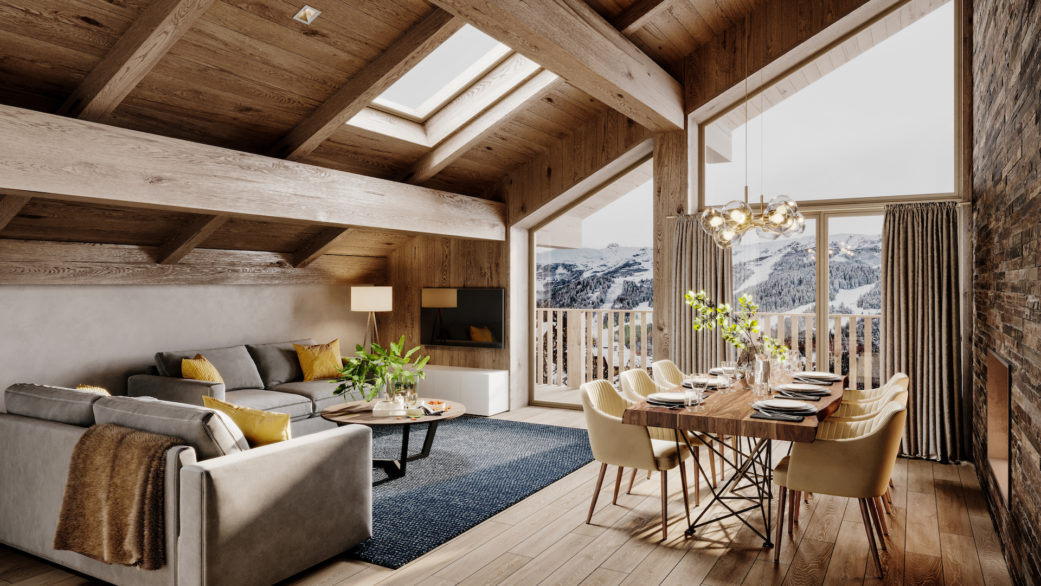 Exterior architectural visualization
This mountain chalet 3D rendering project is particular for us because it features two exterior views. At nofuss we specialize in rendering highly detailed commercial interiors full of furniture, merchandise, and décor. Since you mostly don't have to worry about this stuff outside – exterior architectural visualization is a different ball game.
In exterior 3D visuals natural light dominates any artificial light sources, so it's much harder to control the scene's lighting. Only a very skilled 3D artist can set up the sun and sky lights in both a realistic and an aesthetic way. Here you can see the lovely overcast winter sky, as well as some falling snowflakes, added just for fun.
Mountain chalet 3D projects
We love working on such mountain chalet 3D rendering projects. We are this company's exclusive 3D visualization services supplier, so expect to see more such work on our website soon!
If you have a visualization project similar to these mountain chalet 3Ds to discuss with us, we're all ears. If not, get in touch with us anyway because we love all kinds of 3D challenges. At nofuss we are curious to hear about any type of design work, so talk to us. And even if we can't visualize something – we will gladly share our experience with you and give you some advice.