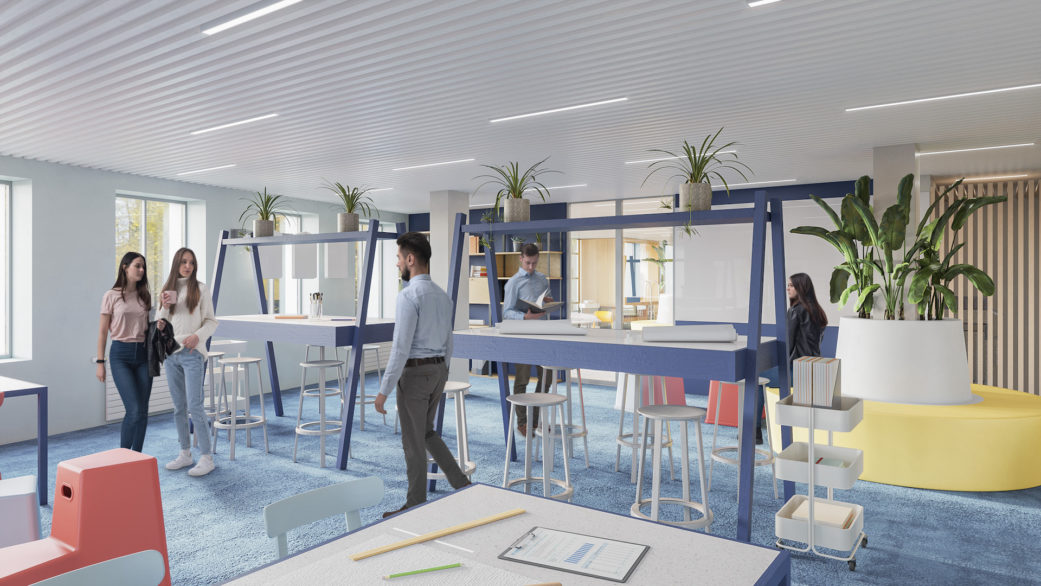 Coworking interior design concept
DG06 is a coworking interior design concept created by the Belgian studio Twodesigners. Instead of doing this project for a particular client they did it to demonstrate their design experience.
For the studio it was an exercise in spatial thinking, designed to promote their professional services. Thus, they aimed to attract new potential clients interested in similar types of projects. To be able to promote it they reached out to us and commissioned these awesome 3D visuals.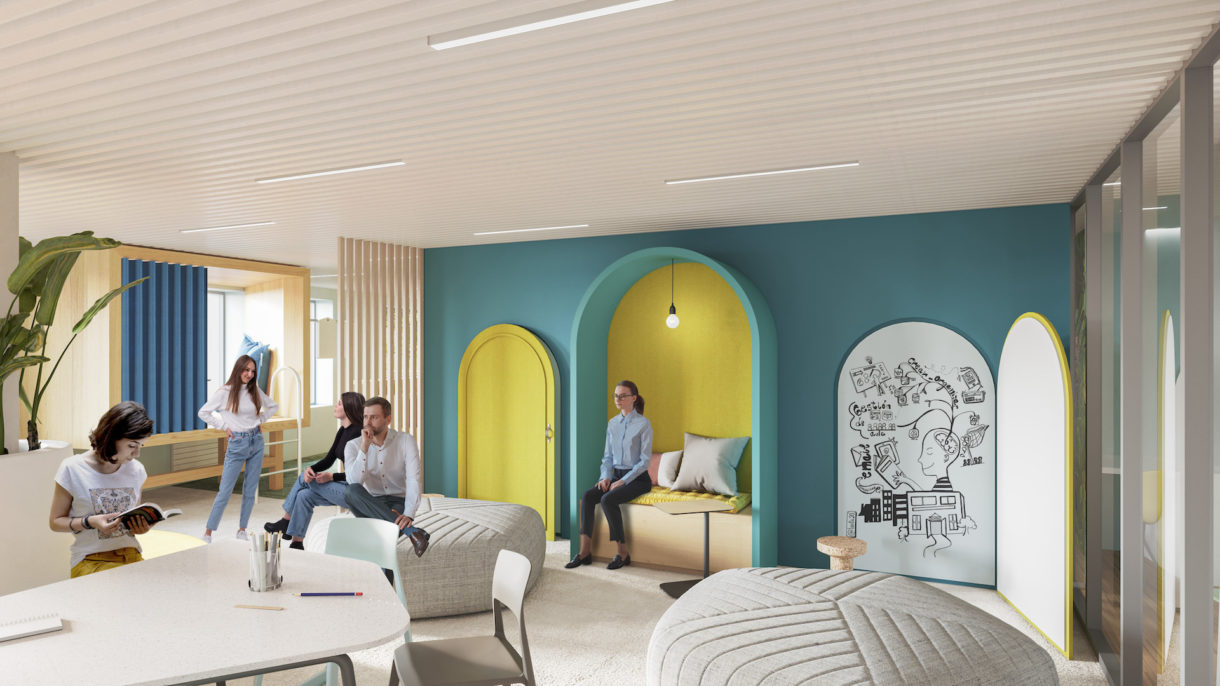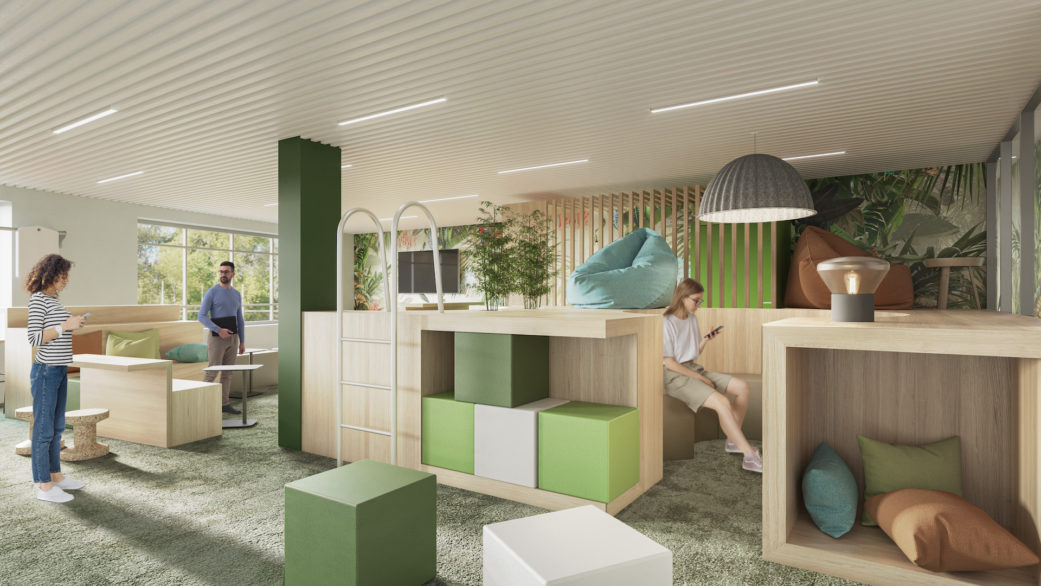 Interior design 3D visualization
The core expertise of our nofuss agency lies in the 3D visualization of commercial architecture. This includes hospitality, retail, and workplace projects, such as this coworking interior design. Therefore, we immediately knew which rendering style would best fit this contemporary, colorful, and playful design scheme.
For a briefing we started off with a Sketchup model, which we imported and refined in 3ds Max. As usual, all the furniture and décor were either found in libraries or modeled from scratch according to the specifications. After two draft rounds the design was approved, and we filled our visuals with cutout characters to make them livelier. We tried to show people in realistic working positions – communicating in groups, looking at screens or reading magazines. In our opinion, the integrated characters add a lot of atmosphere to this coworking interior design.