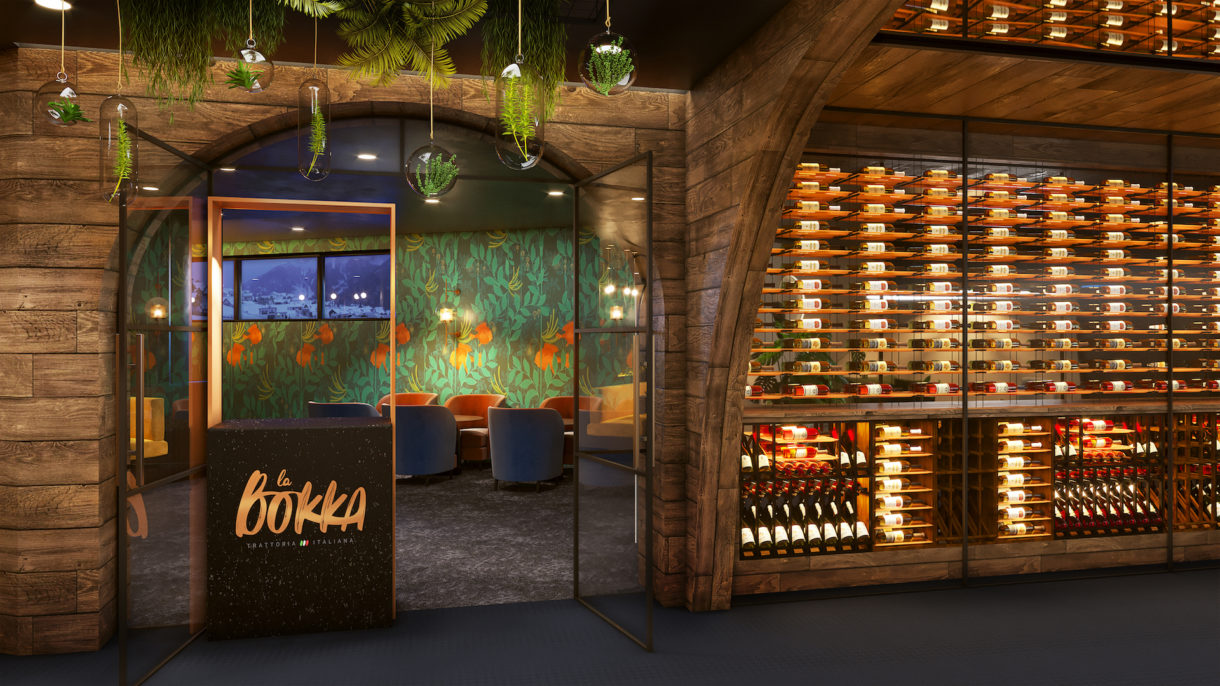 Stylish restaurant interior design
A confidential client has created the interior design for this stylish restaurant 3D visualization project. It is a real estate company situated in the beautiful French Alps, working mainly in the residential and horeca sectors. On top of their real estate investment activities, they also have a design department which produces such beautiful projects!
Moreover, this restaurant is part of a residential complex including 25 2-6 bedroom apartments with surfaces from 51 to 229 meters. This development has a fitness room, a concierge, a bar and restaurant, as well as a private wellness area. Obviously, this private wellness area includes a spa and a swimming pool.
Stylish restaurant 3D visualization
We have been collaborating with this real estate investor for several years now. Since we are their exclusive 3D visualizer, they asked us to work on this project. Considering the amount of furniture, textures and decorations – working on this stylish restaurant 3D visualization project was no easy task. Nonetheless, our experience allowed us to manage it efficiently by finding what we could in professional online model libraries. What we couldn't find there – we have quickly modeled ourselves.
This restaurant has already been built, and we were ecstatic to see the photos of the final result. In the end, our 3D visualizations came extremely close to what has been built by the real estate investment company. However, when we visited them, this winter it wasn't open yet, so we didn't get to see our stylish restaurant 3D renderings come to life. Hopefully one day we will get to grab a bite and a drink there!